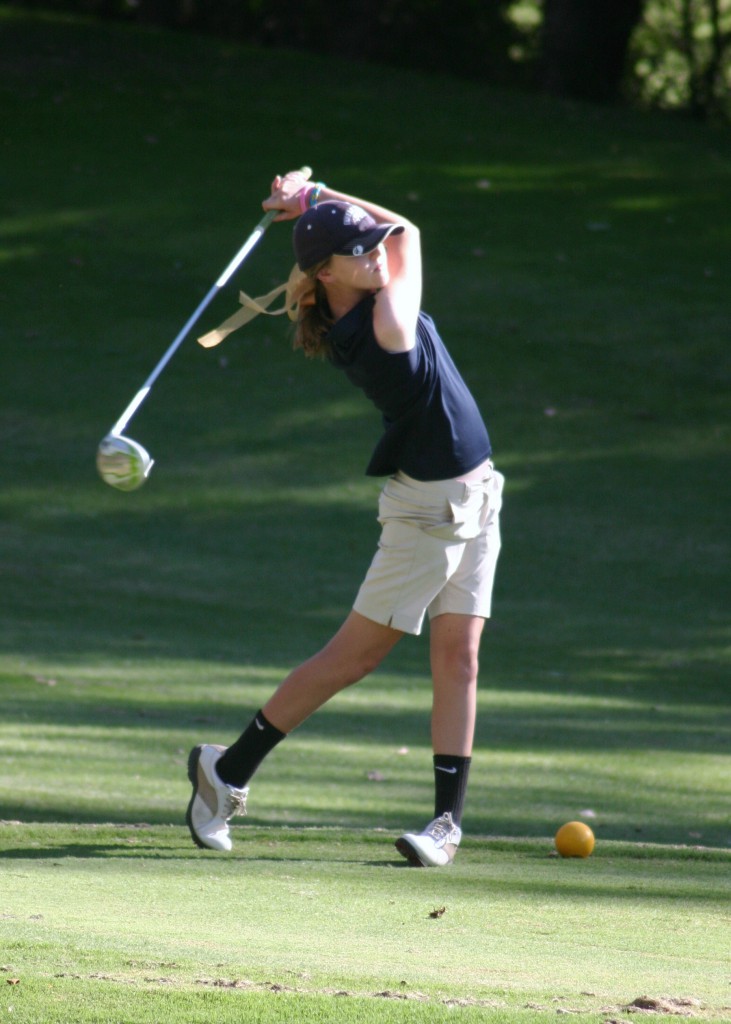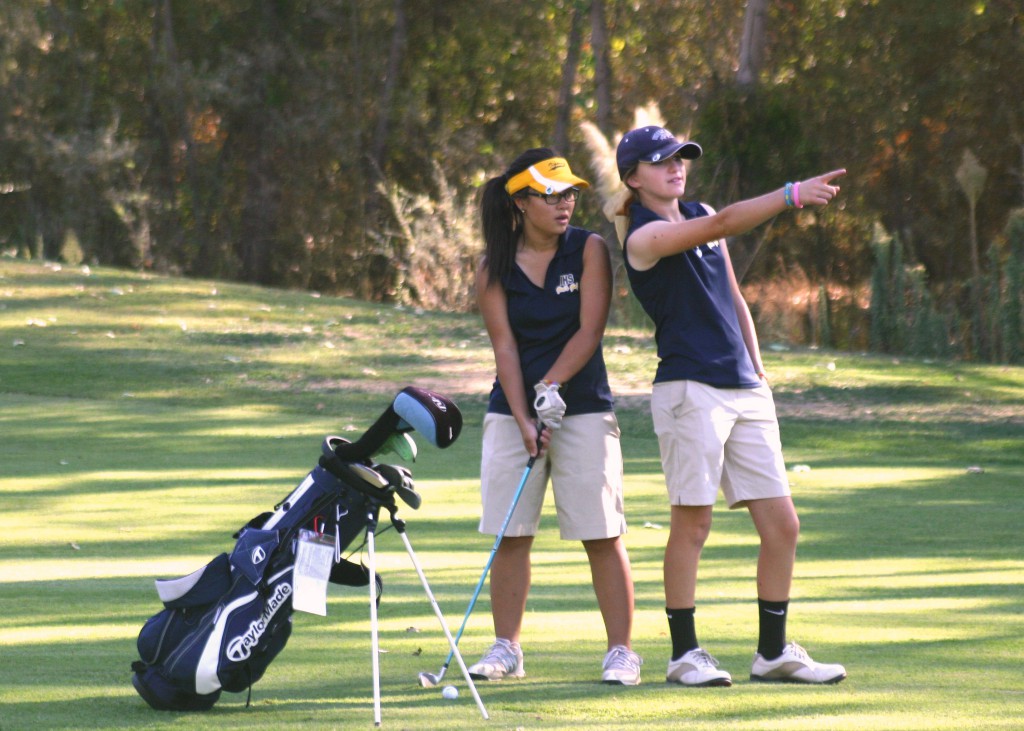 BY TREVOR HORN
THE NATOMAS BUZZ | @natomasbuzz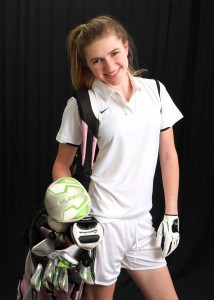 The average 15-year old barely knows what they want for breakfast, let alone know what they want their life profession to be.
Inderkum High School sophomore Amelia Hicks first picked up the sport of golf three years ago as an eighth grader. Her dad, Jerry, is an avid golfer himself and needed a partner to hit the links with.
He enlisted the help of his teenage daughter. And from there, Hicks' love affair with golf began.
"He first took me to the driving range," she said. "I loved it from there on."
In the three years, Hicks has gone from a beginner to one of the top sophomore golfers in the Sacramento region with aspirations of continuing in the sport for years to come.
Twice this season Inderkum has broken the school record for overall team score with Hicks shooting the lowest score both times.
On Sept. 23, Hicks finished in first place at the Tri-County Conference Tournament No. 1 at Yolo Flyers Club in Woodland. She shot a tournament-best that day was an 84, 14 shots lower than the second place finisher. Inderkum won the tournament, besting second-place River Valley High School by 103 shots.
The quick maturation of Hicks as a golfer didn't happen by luck.
She spent nearly every day on a golf course this summer at Woodcreek Golf Course in Roseville with golf instructor Kevin Estrella.
"It's her maturity level as a person and as a golfer that has been biggest reasons of her improvement," Inderkum coach Eric Fong said. "She took on the game late. But that's been a huge thing for her. It's her attention to detail and determination."
Hicks also spent the offseason improving her knowledge of the sport and found out very early on that hitting her driver a mile is not the way to be the best.
"With golf, it's not just hitting the long drive," Hicks said. "It's about lowering your overall score. That's where the short game comes in and my scores have improved because of that."
Fong agreed.
"Her putting has improved," he said. "She is improving her club selection with her putting and short game."
An honor roll student, Hicks has aspirations of going to college on a golf scholarship. But her dream of sticking with the sport doesn't end there.
"I'm looking at my college options and I want to someday play in the LPGA," Hicks said. "I love golf and going to the course every day. I want to win and go further. I want to do this for the rest of my life."
After missing the Sac-Joaquin Section Master's tournament as a freshman in 2012, Hicks and Fong set out a list of goals for this fall. First is to make all-league and league MVP and advance to Master's.
A leader on the team and a player Fong says "strives for camaraderie," Hicks said that the goal of the Tigers (7-0 in dual and league matches) advancing to Master's as a team is as important as winning as an individual golfer.
"We are undefeated and I'm really excited," Hicks said. "I love these girls. We are close on the course and off. We go out as a team and we have a strong bond. I am thankful for coach Fong and his help and support. He has been encouraging me since before I started at Inderkum and is a really important part of my golf program."
---
Send story ideas to Trevor Horn at [email protected] and follow on Twitter @trevhorn.