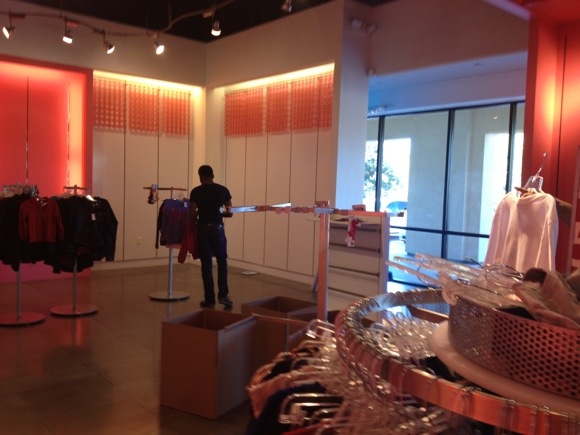 BY BRANDY TUZON BOYD
THE NATOMAS BUZZ | @natomasbuzz
The Children's Place store in Natomas will close today at 9 p.m.
Store employees said they were informed August 23 the Natomas location was slated for closure.
The New Jersey-based clothing chain announced last week it will close 100 underperforming stores in the next four months and maybe another 70 next year, despite having a good 2nd quarter.
"We are the first to go," said one Natomas store employee.
The Children's Place store was located in the Park Place II shopping center at 4710 Natomas Boulevard.
Workers could be seen packing up the store's remaining inventory and fixtures Friday morning. It was nearly empty by 11:30 a.m. but will remain open until closing time on Sept. 6 per the lease agreement.
Natomas workers have been reassigned to other Children's Place locations in the greater Sacramento area. Stores are located at the Arden Fair Mall, Sunrise Mall, Roseville Galleria and Folsom Outlets.
The Children's Place is a specialty retailer of children's apparel and accessories founded in 1969.
Thanks for the tip, A.L.!
---
Link to Children's Place Q2 earnings call on August 22, 2013 here.