BY TREVOR HORN
THE NATOMAS BUZZ | @natomasbuzz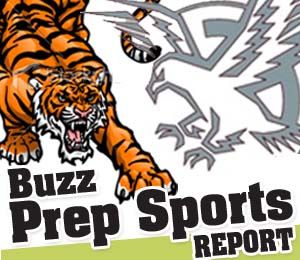 A week after dominating Monterey Trail High School 46-12 in the season opener in Elk Grove, the Inderkum High School football team will unveil the 2013 team at home tonight at 7 p.m. against Jesse M. Bethel High School of Vallejo.
Senior quarterback CJ Spencer complete 12 of 15 passes for 179 yards and one touchdown last Friday. The Tigers also ran for 320 yards, including at least 40 yards rushing from Terrence White (43 yards, 2 TD), Spencer (53 yards), Marcus Gilbert (66 yards, 2 TD), James Wilkerson (43 yards) Tyler Dean (43 yards, 1TD) and Austin Thurman (40 yards).
Khalil Hudson led the team with 75 receiving yards and Larry Hardy had three catches for 51 yards and a touchdown. The total offensive execution gave coach Terry Stark reason to feel comfortable with the team after one game.
"I was happy with our execution on the offensive side," Stark said.
Defensively, sophomore linebacker Derrick Henderson led the Tigers with 11 tackles and Hardy chipped in with 10 tackles.
"The first game, it was a good feeling to go out there and help my team," Hardy said.
Senior linebacker and defensive back Jordan Thomas also had nine tackles and one sack against the Mustangs. It was a nice surprise for Inderkum because Thomas transferred to Stellar Preparatory High School in the spring before deciding to return back to Inderkum.
"It feels great because I get to finish with the guys that I started high school with," Thomas, a verbal commit to Arizona State University, said.
Inderkum will honor the life of former Tiger Dylan Akins prior to the varsity game tonight. A presentation will be made at midfield.
Natomas – After falling to Ponderosa High School in last week's opener 60-6, the Nighthawks will host Lincoln at 7 p.m. tonight.
Senior Jalen Rivers led Natomas High with eight tackles against Ponderosa.
---
Follow Trevor Horn on Twitter @trevhorn.