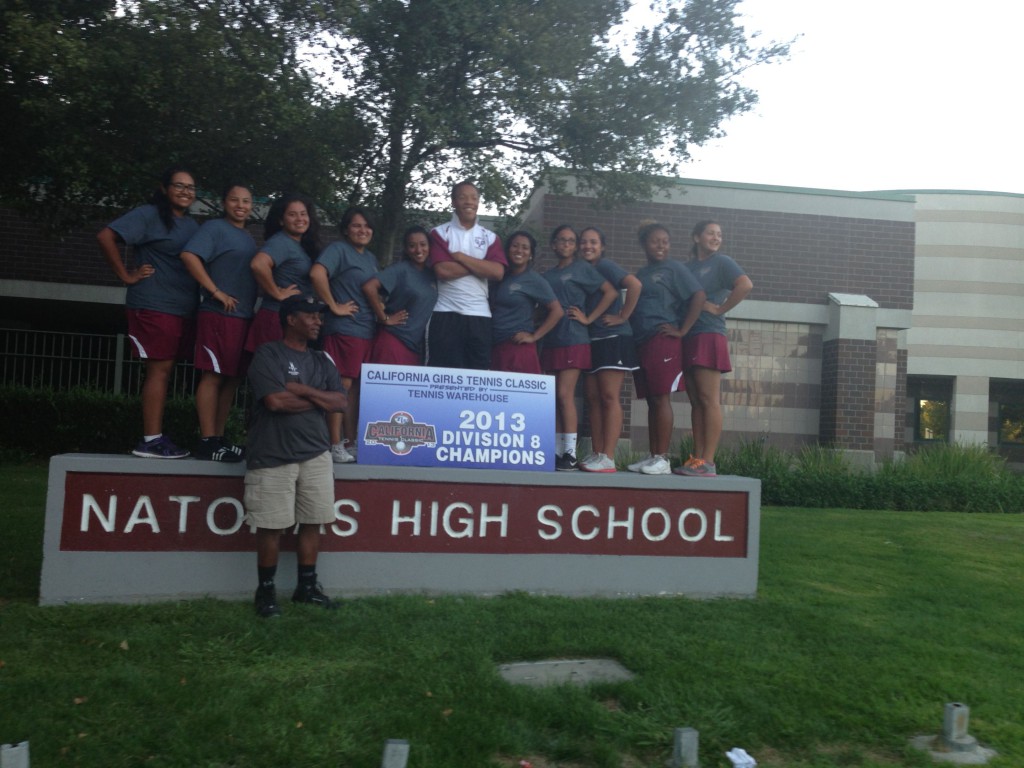 BY OJASWI ADHIKARI, NHS INTERN
THE NATOMAS BUZZ | @natomasbuzz
The Natomas High School girls tennis team kicked off preseason competition earlier this month by winning a Division 8 two-day tournament for the third year in a row.
The tournament, held at several high schools located throughout Fresno, included a total of 130 teams from all over the state. Teams were categorized into eight different divisions based on previous records.
"Its been a learning experience both on and off the courts," said Aryana Harris, 17, Natomas High senior.
Each day of the tournament began with a 7 a.m. match and ended at 6 p.m. Natomas High girls played five schools in two days, with each match lasting about two hours.
"The girls that went had to endure a 100-degree of heat both days to work hard and win a third consecutive division win in Fresno," coach Rick Ratliff said. "'m very proud of my girls and watching them improve."
The Lady Nighthawks lost to Pioneer High 5-4 on Tuesday; the team will play at home today, Sept. 27 against Yuba City.