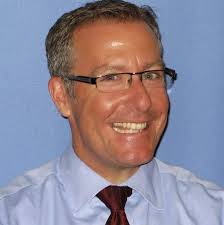 THE NATOMAS BUZZ | @natomasbuzz
Former Natomas principal John Eick was one of 50 educators from around the world who attended the Google Teacher Academy held earlier this week in Chicago.
The Google Teacher Academy was a two-day intensive program held July 24-25. Participants received hands-on experience with Google's products and technologies, learned about innovative instructional strategies, and received resources to share with their colleagues.
Upon completion, academy participants became Google Certified Teachers charged with sharing what they learned with other K-12 educators. Eick, former Natomas High School principal, works for the Natomas Unified School District using technology to implement common core.
"I am honored and excited to be one of 50 educators across the country to be offered this incredible opportunity," said Eick. "It means I will be better prepared to serve the students and staff of NUSD."
Eick's was joined educators from South Africa, Taiwan, Quebec, India and across the states at the academy.
Google Certified Teachers are K-12 educators who use innovative tools to improve teaching and learning, as well as creative leaders and ambassadors for change. They are considered experts in their field and admired for their commitment to high expectations for students, lifelong learning and collaboration.
The Google Certified Teacher program was launched in 2006 at Google headquarters in Mountain View, Calif. The program has since held several academies across the United States, Australia, and U.K., expanding the ranks of Google Certified Teachers to more than 800 educators worldwide.
The Google Teacher Academy is produced by Google in collaboration with Computer-Using Educators, an educational non-profit organization.