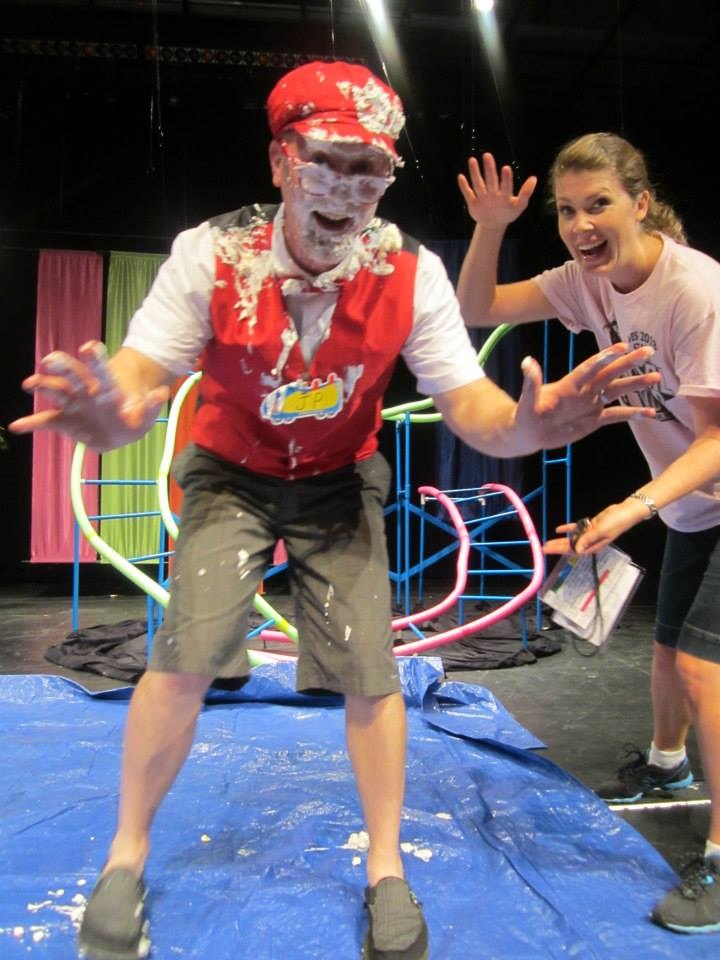 THE NATOMAS BUZZ | @natomasbuzz
The River Church and Adventure Church of Natomas joined together for a week of fun at "Colossal Coaster World" at Inderkum High School.
More than 300 youngsters participated in the Vacation Bible School program coordinated by 103 volunteers.
Participants raised money for Mustard Seed School through a friendly boy vs. girl competition and together collected $2,038.42. They also participated in a school supply and sock and underwear drive.
Children learned about humanitarian efforts around the world including West Africa, China, Haiti and the Philippines. The motto for the week: "Facing Fear, Trusting God."
The week ended with a pie to the face of the boys representative as the girls "won" the giving competition.