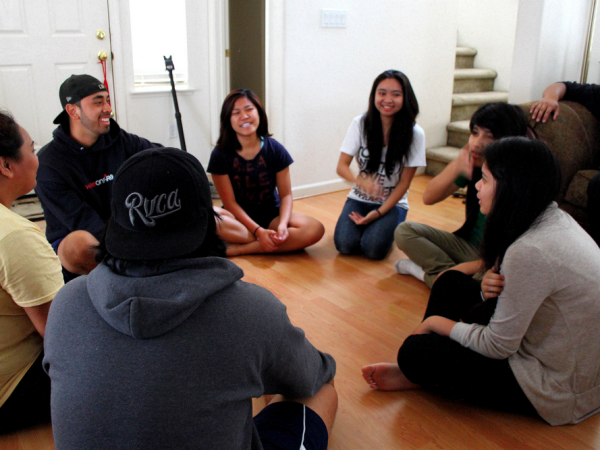 BY VALENTINA CARRILLO, IHS INTERN
THE NATOMAS BUZZ | @natomasbuzz
Teens from Divine Mercy Parish are hosting a summer kick-off event Friday for youth ages 13 and up.
The summer picnic is set for July 12 at the church where teens can meet current Soldiers Of His Love – or SOHL – youth group members.
"We have fun growing spiritually through various activities and services that keep our hearts on fire," said youth leader Lyle Mendoza, 19.
Divine Mercy is an active Catholic parish which hopes to expand its program with new members and strengthen youth involvement in the community. It is the only Catholic church in Natomas.
"We want to bring Christ to youth and youth to Christ," said youth leader Amanda Cabaluna, 19.
The picnic will be held 1 p.m. to 4 p.m. on the green in front of the church. Activities will include icebreakers, raffle giveaways, games and contests.
Youth group members include teens and young adults both in high school and college. They describe themselves as a "fun-loving bunch" and hope the picnic will generate interest in the youth program and attract new members.
"We're all about bringing our youth up in a supportive environment," Mendoza said. "It's the solidarity between brothers and sisters in Christ to prepare for the real world."
---
Divine Mercy is located at 2231 Club Center Drive. Call or text Amanda at (650) 219-6129 or Gellie at (916) 952-1239 for more information. SOHL is also on Twitter @SOHLtweets.