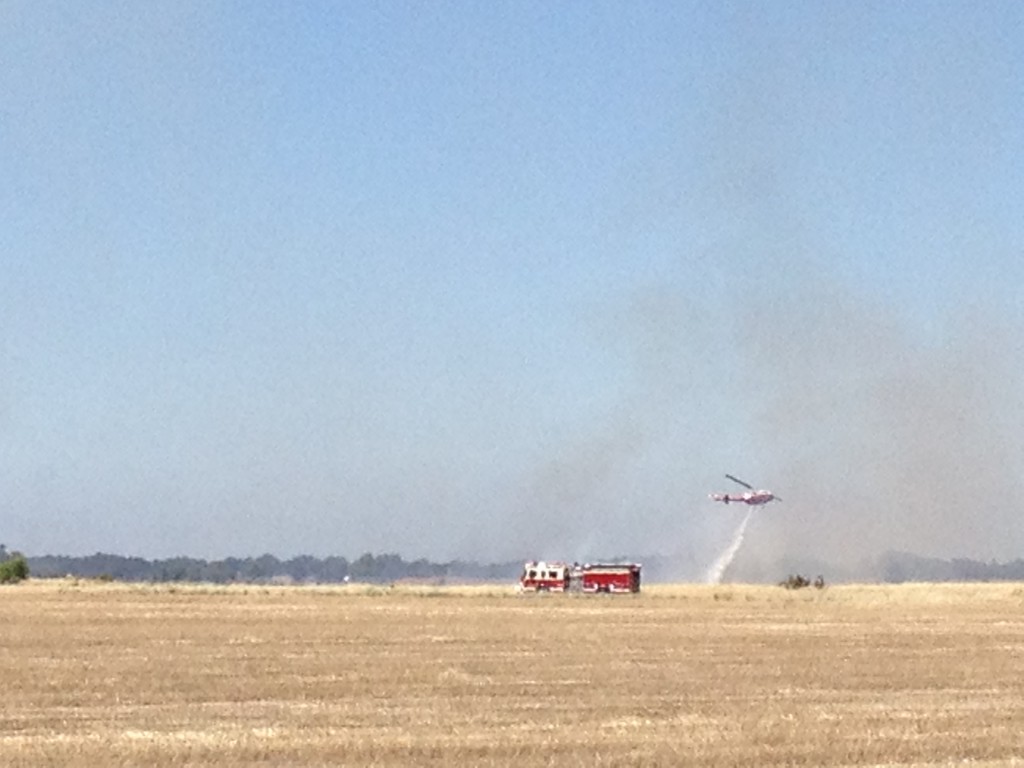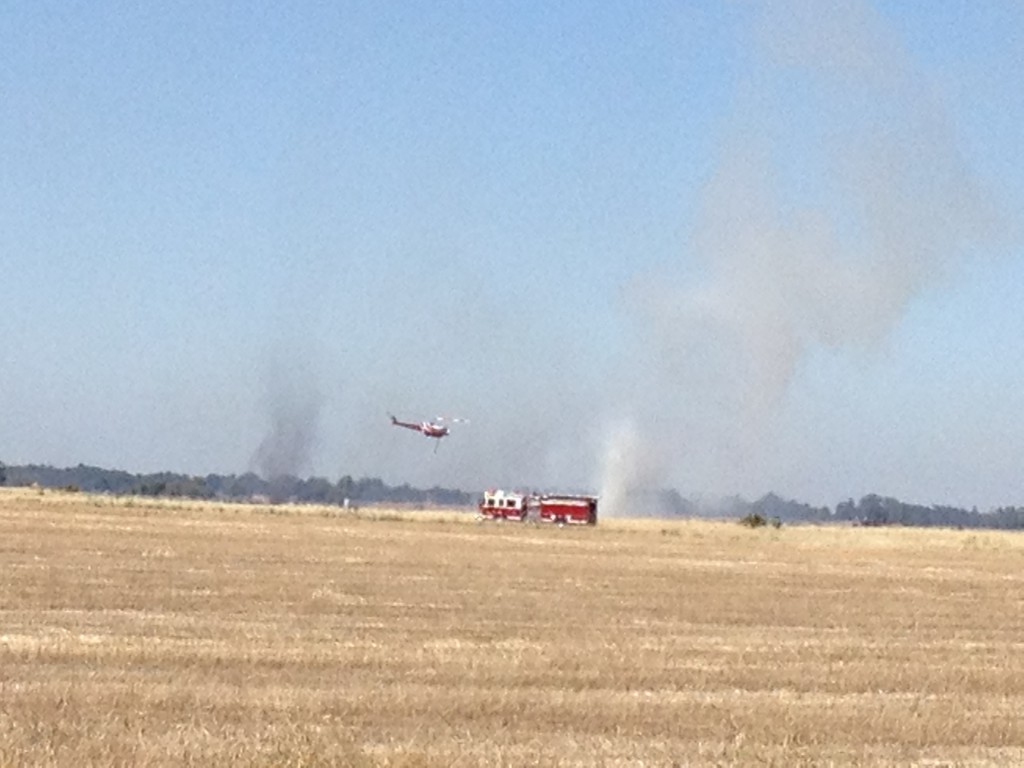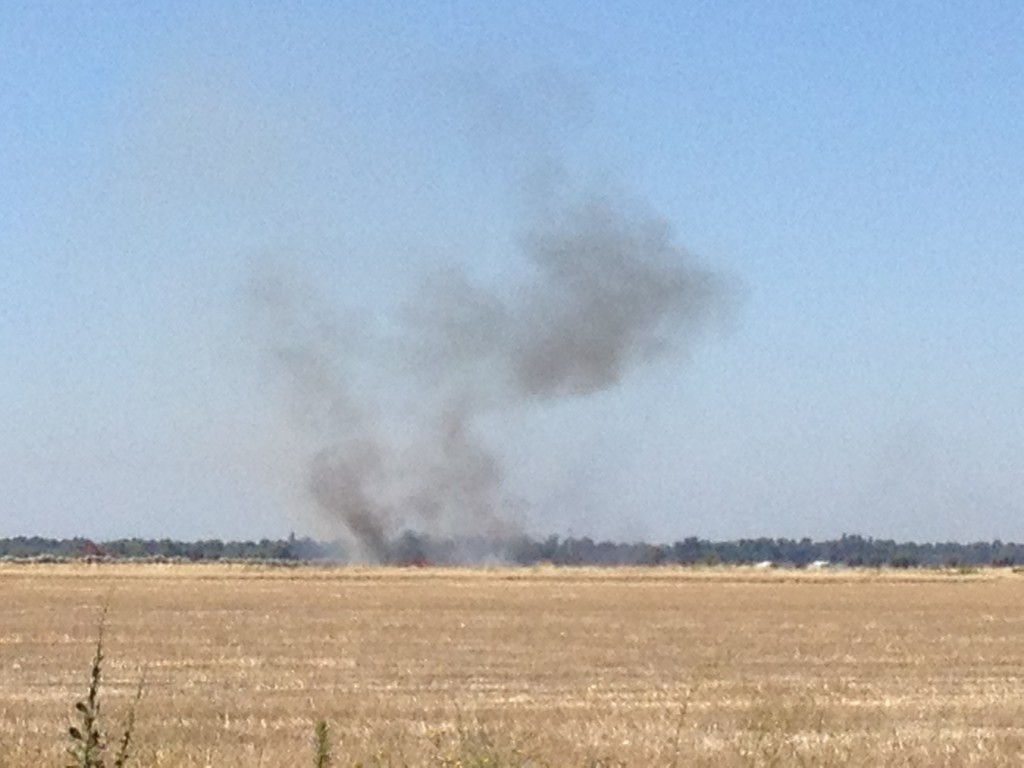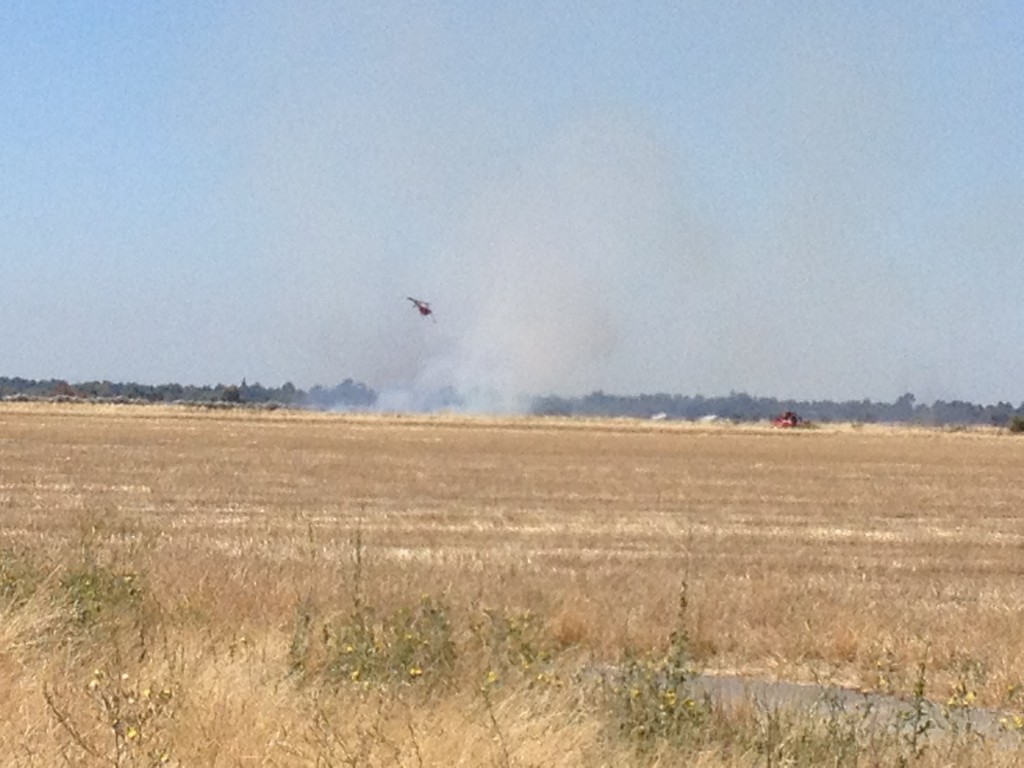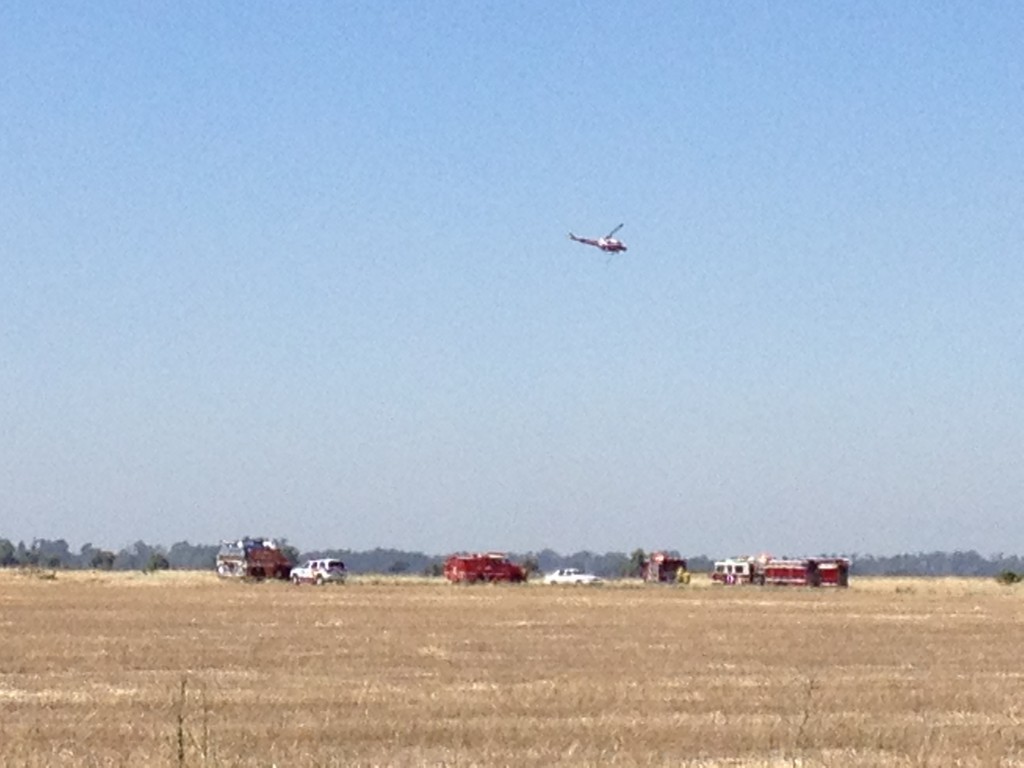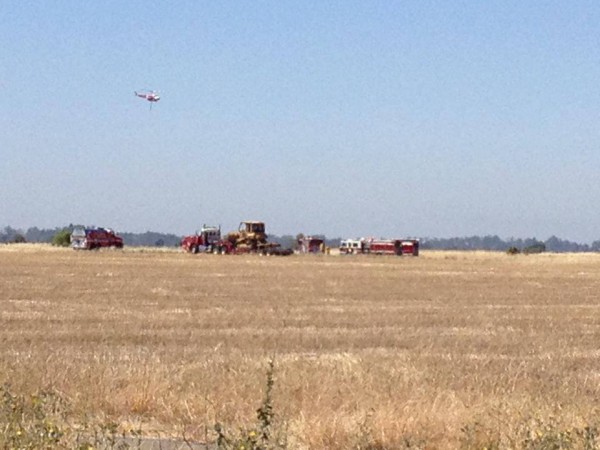 THE NATOMAS BUZZ | @natomasbuzz
Sacramento Fire crews are working to knock down a 55-acre grass fire in north Natomas in a field south of Elkhorn Road and west of Interstate 5.
Crews have support of a water tender and helicopter seen here working to douse the flames.
At times the fire burned in several locations, flaring back up with the breeze. The fire started at about 10:15 a.m.
10:55 a.m. Sac Fire crews requesting an additional type 3 stoke team. Fire moving into heavier fuels.
11:15 a.m. Crews still on the scene.
11:20 a.m. Bulldozer has arrived for mop up. Helicopter released from scene.
11:45 a.m. Crews mopping up.
Additional photos provided by Meredith Beales, Tisha Bogan & Tracy Chatters.