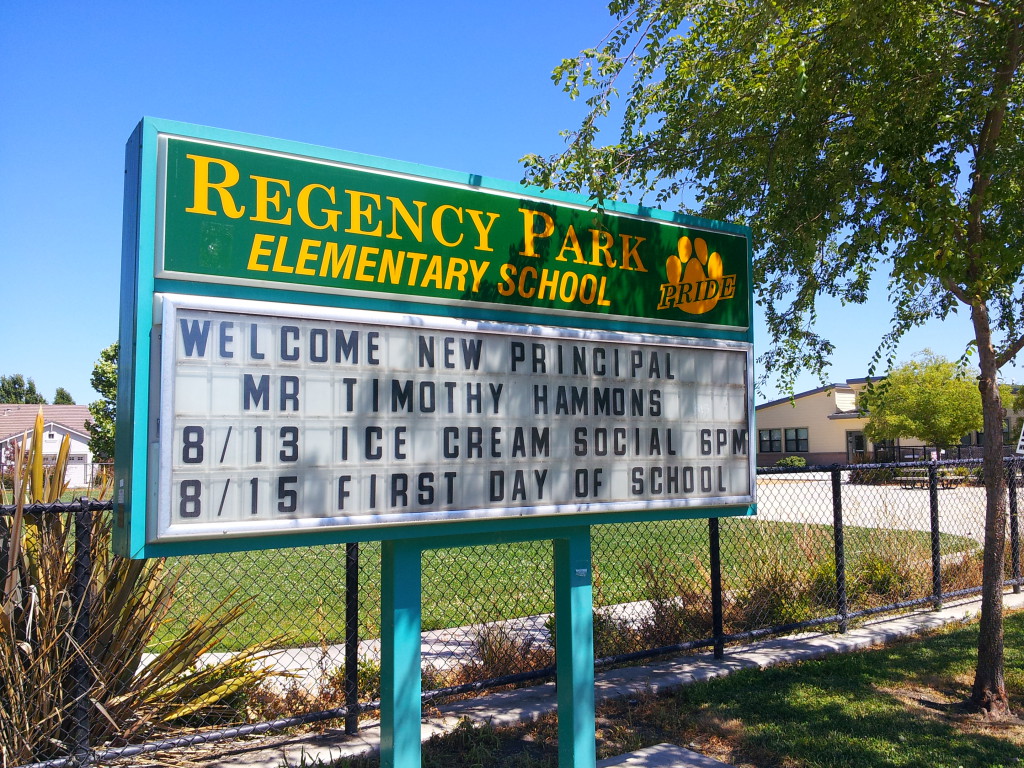 THE NATOMAS BUZZ | @natomasbuzz
A new principal has been hired for Regency Park Elementary School in Natomas.
The Twin Rivers Unified school board last week approved hiring Timothy R. Hammons, according to school district spokesperson Zenobia Gerald. Hammons is scheduled to start his new post on July 1, she said.
Since 2011, Hammons has been vice principal at Rio Linda Preparatory Academy, the first 5th through 8th grade campus in the Twin Rivers Unified School District.
Hammons previously worked as an Administrator on Special Assignment in Facility Services for the Twin Rivers district and as Director of Bond Project and Facility Planning for the Rio Linda Union School District.
From 1999 to 2006, Hammons was principal at Frederick C. Joyce Elementary School in the Rio Linda district.
Hammons replaces Michael Reed who was hired in April as the Director of Human Resources for the Natomas Unified School District.
Reed, who served as principal at Regency Park Elementary since it opened, was the Association of California School Administrators "Administrator of the Year" for Region 3 which includes Alpine, Sacramento and Yolo counties in 2011 and is scheduled to start his new post effective July 1.