BY TREVOR HORN
THE NATOMAS BUZZ | @natomasbuzz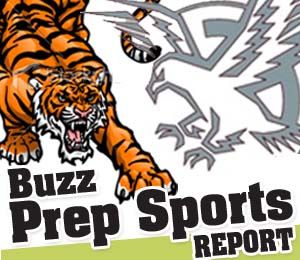 Monday was a busy day with a full schedule of Tri-County Conference action for both Inderkum and Natomas high school's spring sports teams.
Here's a roundup of Natomas-area prep sports:
Baseball: After a successful non-league schedule, Inderkum lost the first four games in TCC action. The Tigers lost 8-4 to Woodland High School on the road Monday, April 8. Austin Thurman and Isaiah Nunez both went 2×4 at the plate at Troy Thomas chipped in with a double, but it wasn't enough. Inderkum (9-7, 0-4) plays Woodland again on Wednesday at home and is on the road Friday to round out the three-game series with the Wolves.
Natomas High baseball suffered another tough loss as the Nighthawks (2-8, 0-4) fell 20-0 in five innings to River Valley High School at home on Monday. The series moves to River Valley on Wednesday and returns to Natomas High on Friday. All games are scheduled to start at 4:15 p.m.
Softball: Both Inderkum and Natomas High are back in TCC action Tuesday; neither team has played a game since March 28.
Led by senior power hitter Alexandria Tinoco, the Lady Nighthawks look to break into the TCC win column with a game Tuesday at Pioneer High School.
Tinoco leads Natomas High (7-10, 0-2) with seven home runs this season. That total eclipses her team-high (6) from last season and is good for second in the Sac Joaquin Section, at all levels, so far this season. Tinoco is also tied for second in the section with 28 RBI.
The Nighthawks host Galt High School in a non-league game Wednesday and will be back on the road Thursday at Yuba City High School.
Like Natomas High, Inderkum softball has yet to win a game in TCC play, but the Lady Tigers hope to change that this week when they go against River Valley High School at home Tuesday and Wednesday at Pioneer High School. Senior Cailin Garmon leads the Lady Tigers with 77 strikeouts in just 47 innings pitched this season.
Girls Soccer: Inderkum continues its quest to remain undefeated in league matches with a 3-0 victory over Pioneer High School 3-0 on Monday.
The Lady Tigers (9-4-3, 3-0-1) are the defending league champions. After a 1-1 tie at Sheldon High School last week, first-year head coach Steve Freitas said the team's goal is to get through the first five league matches without losing one.
That fifth match will be at Natomas High at 7 p.m. on Thursday against the Lady Nighthawks (7-4-2, 2-0-2) who are also undefeated in league play.
Natomas High beat Yuba City High School 5-0 on Monday.
Sophomore Evelyn Cordero's 34 points off 13 goals and eight assists lead the Nighthawks and Inderkum senior Danielle McCarthy leads the section with 19 goals from all schools in Division V and above.
Boys Tennis: Inderkum defeated Woodland High School on Monday, 5-4 and Natomas High lost to River Valley High School, 9-1. The Nighthawks hosts Pioneer High School at home Wednesday at 3:30 p.m.
Boys Golf: Inderkum finished third at the first TCC League Tournament Monday at the par-72 Peach Tree Country Club in Marysville. The Tigers finished with a team score of 527. River Valley High School won the tournament with 467 score. Natomas High forfeited the tournament.
Track and Field: Natomas High hosts River Valley High School in a TCC dual meet on Wednesday starting at 3:30 p.m.
---
Please report scores to Trevor Horn at (916) 390-8593 or at [email protected] and follow him and THE NATOMAS BUZZ on Twitter @trevhorn and @natomasbuzz.