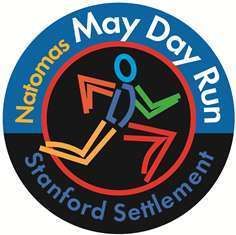 THE NATOMAS BUZZ | @natomasbuzz
Organizers of the 4th annual May Day Run this weekend hope runners are waiting until the last minute to register – but that's making them nervous.
"Registration is low and we're relying on this fundraiser," said Julie Rhoten, group work coordinator at Stanford Settlement.
Proceeds from the May Day Run fund-raiser help support Stanford Settlement programs for children, teens and seniors in the community.
The annual May Day Run includes a 10K run, a 5K run/walk, a kids' fun run and post-race expo. Former San Francisco 49er defensive back Eddie L. Lewis will serve as the event's celebrity host.
The event is scheduled to start 7:30 a.m. Sunday at the South Natomas Community Park, located at 2901 Truxel Road in Natomas. The course starts and finishes at the South Natomas Community Center Park and winds through the residential streets immediately surrounding the community center.
Registration costs $35. For participants who sign up as a team of five or more, the cost is only $20 per person. Strollers are okay, but dogs, bikes, skates and skateboards are not allowed, organizers said.
For more information or to register online, click here.