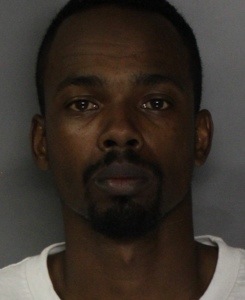 THE NATOMASBUZZ BUZZ | @natomasbuzz
Sacramento police last night arrested a man found in a vacant Natomas home with firearms.
At about 10:22 p.m. Tuesday, police said, officers responded to a report of someone possibly inside a vacant home on the 1800 block of Ivycrest Way in the Natomas Park neighborhood.
Suspect Tyrell J. Bramwell, 30, surrendered to verbal K-9 announcements and was detained by officers in the scene, police said.
When police discovered that no one should be inside the home, officers searched inside and found two firearms as well as ammunition.
Bramwell was taken into custody on suspicion of burglary and felony possession of a firearm while under a restraining order.