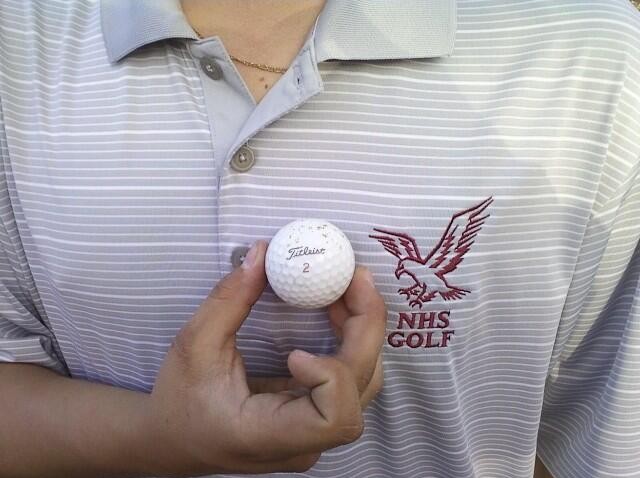 BY TREVOR HORN
THE NATOMAS BUZZ | @natomasbuzz
Natomas High School sophomore golfer Mike LeClair highlighted this week in sports for the Nighthawks with a hole-in-one at the 165-yard par-3 fourth hole at Teal Bend Golf Course against Pioneer High.
Former Nighthawk Signs with 49ers
Former Natomas High star wide receiver Marlon Moore signed a one-year contract with the San Francisco 49ers this week.
"It feels good to know my family is right across the (Bay Bridge)," Moore, a 2005 graduate of Natomas High, said. "And it's a childhood dream."
An undrafted free agent out of Fresno State in 2010, Moore spent the first three seasons in the NFL with the Miami Dolphins. Moore said being close to home and playing for the NFC champions were the main factors in signing.
"Knowing that this is a Super Bowl caliber team and how far they went is an added advantage to work hard."
Byrd named All-WAC
San Jose State University freshman Riana Byrd was named to the Western Athletic Conference women's basketball All-WAC third-team.
The former Inderkum star averaged a double-double this season with 11.4 points and a conference-best 10.9 rebounds. Byrd also led the WAC with 2.1 blocks a game with a program single-season record 64 blocks.
Prep sports report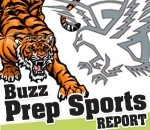 Baseball: Inderkum came back to beat Oroville High School, 8-7 on Tuesday at home. Down 7-2 going into the bottom of the seventh inning, Troy Thomas hit a hard line drive to third base that the fielder couldn't handle and the Tigers used plate patience and great base running to fuel the comeback.
The Tigers suffered the first loss of the season with a 9-2 defeat at Grant on Thursday.
Sophomore Austin Thurman still continues his red-hot start to the season. The center fielder ranked in the top-20 in five offensive categories in the Sac-Joaquin Section going into Thursday's game. Thurman leads the section in slugging percentage (1.190) and tied for second with three home runs.
The Nighthawks baseball team fell to 0-4 with a 11-1 loss to Mira Loma High School. The Nighthawks will finish the non-league schedule next week with a home game against Highland on Monday and at Highland on Tuesday before opening Tri-County Conference action at Woodland High School on April 1.
Softball: Natomas softball (6-7) will play Monterey Trail on Friday after the Wednesday game was rescheduled due to rain.
Junior Jervoni Culp has been a duel threat at the plate and on the mound for the Lady Nighthawks. Culp leads the team in runs (20) and hits (18) and is second with a .375 batting average and has thrown 50 of the 59 innings so far for Natomas High.
The Lady Nighthawks lost to Rio Linda 14-6 on Monday and will play Maxwell High on Monday as the final tune-up before opening TCC schedule at Woodland on Tuesday and at home versus River Valley on Thursday.
Four Inderkum hitters are batting over .500 through eight games. Senior Cailin Garmon leads the team with a .643 average and well as fellow senior Jazmine Love-Wright (.500), junior Alyssa Pasion-Corboba (.538) and freshman Amelia Hicks (.538).
The Lady Tigers (3-4-1) play at Rio Linda on Friday before hosting Yuba City High Schoolon Tuesday in the TCC opener.
Girls Soccer: Inderkum, the defending TCC champions, are off to a league-best 2-0-1 TCC record after beating Woodland High Schoolon the road 4-1 on Monday and a 0-0 tie with River Valley on Wednesday.
Led by Danielle McCarthy (14 goals) and senior Ivarie Bourrage (eight assists) and junior Hailey Maxwell (six assists) the Tigers (7-4-2) will play a non-league match at Marysville High School on March 28.
Through three TCC games, the Lady Nighthawks (1-0-2) are without a loss including a 2-1 win on Wednesday against Pioneer. Evelyn Cordero scored both goals for Natomas in the win and leads the team with 10 goals.
Natomas plays at home Friday at 7 p.m. and will not play again until April 8 at Yuba City.
Report scores to Trevor Horn at [email protected] and follow on Twitter @trevhorn.