THE BUZZ read with disgust this morning's
Sac Bee
headline declaring "all sides in budget battle gave up something" to balance the state coffers.

While we can appreciate the difficult task faced by our legislators, THE BUZZ is hard pressed to believe those working in the capitol have given up much in the process. Instead, their decisions and, those of our governor, have trickled down to our neighborhood schools which now struggle to purchase simple office supplies.

While most of Natomas schools don't start until August 10, we are already getting a glimpse of how massive budget cuts are impacting our year-round campuses.

At Natomas Park ES teachers are being asked to send all correspondence home electronically. Witter Ranch ES does not have the $4,000 license renewal fee for its Accelerated Reader program. Teachers at Two Rivers ES have been told the school will maintain photocopy machines, but cannot provide the paper so they must bring their own.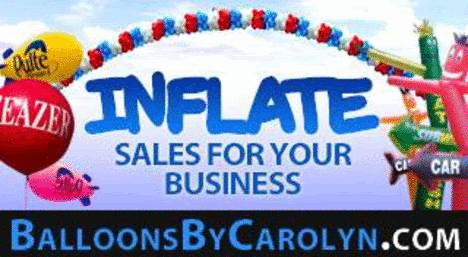 Fast forward to August 14 when layoffs of the five dozen teachers who were pink slipped in June go into effect. Since the process of transferring and reassigning teachers apparently cannot be implemented prior to this date, the assumption is children at schools all over the district will be shifted to new classrooms with different teachers just days after starting school. And students who started school earlier this month? They will not be immune from the same phenomenon.
Recently budget updates sent by the school district have noted the classified employees union's concessions to take 12 unpaid furlough days each year for the next two years, a total savings of $1 million. And while negotiations are ongoing with the Natomas teachers' union and unrepresented employees, district officials have placed a lot of emphasis on the need for teachers to make similar concessions.
It is more than likely teachers will approve some furlough days and/or a step-and-column freeze, but the theory being espoused that this would save jobs and keep class sizes smaller is inherently flawed. THE BUZZ sat through nearly all of the budget meetings during which money for workbooks was cut, but at the same time district staff was directed to go forward with purchasing them at a cost of $915,000. Among other things, board members also committed to restoring school sites' decentralized budgets, translation: copy paper, as money became available.
The way we see it any additional savings provided by classified employee and potential teacher concessions has already been spent and if any jobs are saved, it will only be a fraction of those who were laid off. No matter what happens K-3 class sizes will be larger than last year, just how much remains to be seen.
Comments posted recently on NatomasBuzz.Com call on parents to support their neighborhood schools. We are confident families in our community will do all they can to help out, in the classroom and financially, but these are trying times for everyone. In past years, parents were asked to pay toward classroom expenses as well as provide items on teachers' wish lists. One seasoned teacher expressed her discomfort with continuing this practice knowing parents are struggling financially and some students already homeless.
What remains unclear to many who reside within the Natomas Unified School District, and who sat in on budget meetings, is what "concessions" have been made by the district office. If our secretaries, teachers and parents are being asked to share the pain, it sure would be nice to know it is being done evenly. How many people working in the Arena Boulevard office are taking furlough days and/or pay cuts? How many actual people working in the district office are now unemployed?
During the district's budgeting process, it was said many times that "the cuts being made were not about people, but about numbers." We have to disagree. All these cuts impact people. Not just the custodians and teachers, but the most important people of all – our children.
Let's not forget that.