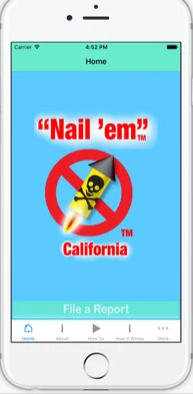 STAFF REPORT
THE NATOMAS BUZZ | @natomasbuzz
The Sacramento Police Department officials report they are working in partnership with the Sacramento Fire Department to address illegal fireworks as the 4th of July holiday nears.
Sacramento Police spokesperson Officer Karl Chan said illegal fireworks can be reported several ways.
"Our prevention team handles monitoring the Nail 'em app," added Sacramento Fire spokesperson Capt. Keith Wade.
Within the Sacramento city limits, the use of "Safe and Sane" fireworks is limited to June 28 through July 4 of the same year. Legal fireworks go on sale in Sacramento Monday, June 28.
Recently, city leaders approved a new ordinance which prohibits all fireworks use between the hours of 11 p.m. and 9 a.m. and set fines upwards of $2,500 repeat offenses. The ordinance goes into effect on June 24.
To report illegal firework activity please call 916-808-3473 (FIRE).