BY DOUG SNELL
FOR THE NATOMAS BUZZ | @natomasbuzz
Today I took my first ride on the brand new Sacramento Regional Transit on-demand SmaRT Ride shuttle service now available in parts of Natomas and North Sacramento. It was a great experience!
The service is very similar to ride-share services we have become familiar with over the last few years. I started by downloading the app to my phone and setting up my account. The app allowed me to select between cash rides or connecting my pre-paid Connect Transit card to the app. For this ride, I paid cash, which is not an option for other ride-sharing services.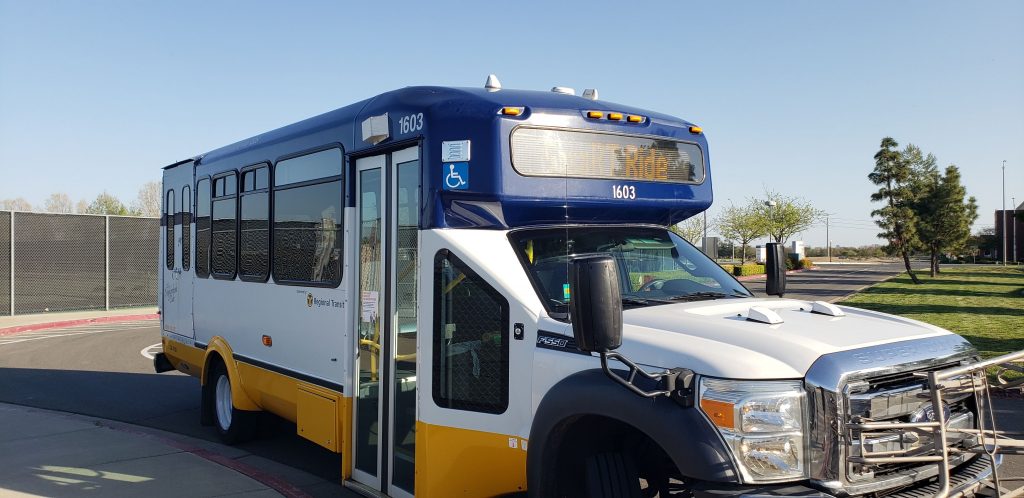 If you're familiar with ride-sharing apps, the user experience is very familiar. When I opened the app I marked my desired pickup location. Today, I left Witter Ranch Elementary and set the North Natomas Library as my destination. You can enter an address or drag a pin to the location on the map where you would like to go. The app then let me know how long I could expect to wait for the shuttle.
Since it was about 5 p.m. the app told me it would be 25 minutes for my ride to arrive. Maybe slightly longer than I would expect for a car-based ride, but overall reasonable given the time of day, the coverage area and the fact there are only two shuttles running in Natomas and North Sacramento. When I checked the app earlier in the day, I could have gotten a ride in 11 minutes, so wait times will vary a bit depending on time of day and the number of riders.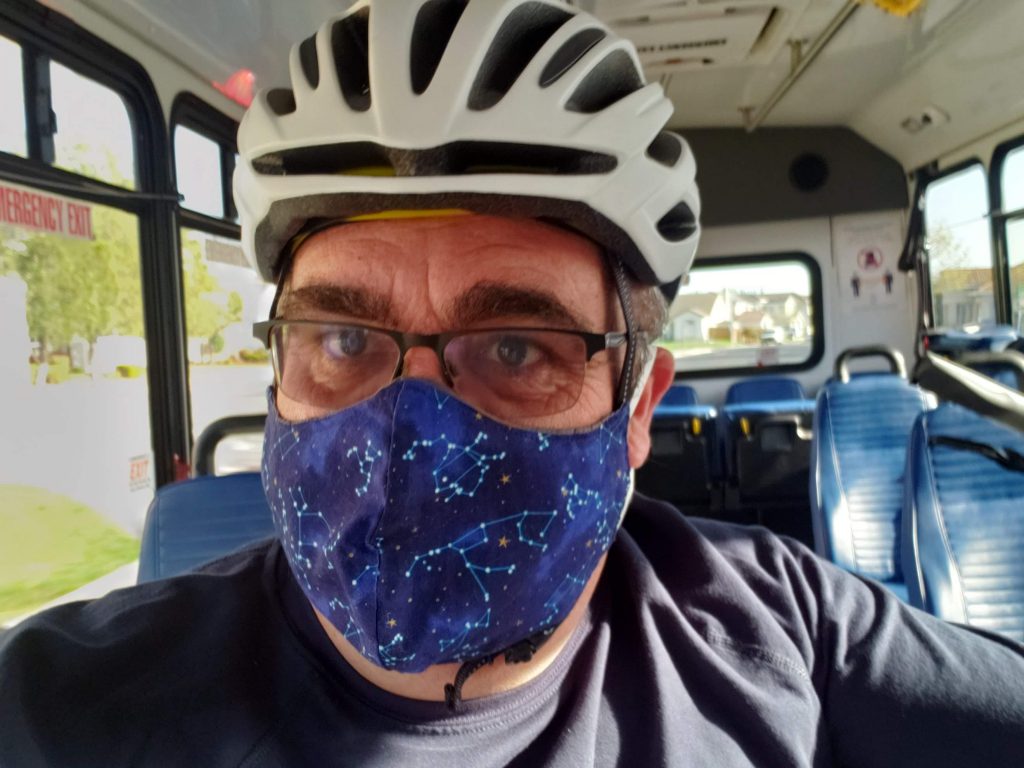 Did I mention the price? Just $2.50 for a ride around north Natomas! For $7 you can get a day-pass. If you have five or more people in your group, leaving from one location, everyone rides free! There are also discounted fares: seniors 62 and older or folks with disabilities ride for $1.25 per ride or $3.50 for the day. Students pay $1.35 per ride or $3.50 for the day.
As I waited for the shuttle, I watched its progress on the map in the app. I saw the progress at every turn and saw the shuttle coming down the road in real time. The shuttle drove straight to my selected location. Once there, I loaded my bike on the rack on the front (I rode the bus one-way and rode my bike home). It was very easy to do. Then I boarded and was greeted by the very friendly and professional driver. I opted to pay cash for the ride. My ride was going to cost $2.50, but I had no change so I paid $3. The drivers are unable to make change, so I had expected to pay the extra — and it was worth it.
The ride is very comfortable. The shuttle has about 20 seats and large windows. It also had a wheelchair lift if needed. The shuttles has air conditioning and heat and the seats were clean with plenty of room. I was the only rider on my trip so we went directly to my destination. But if there had been other riders to drop off or pick up along the route, the trip might have been slightly longer.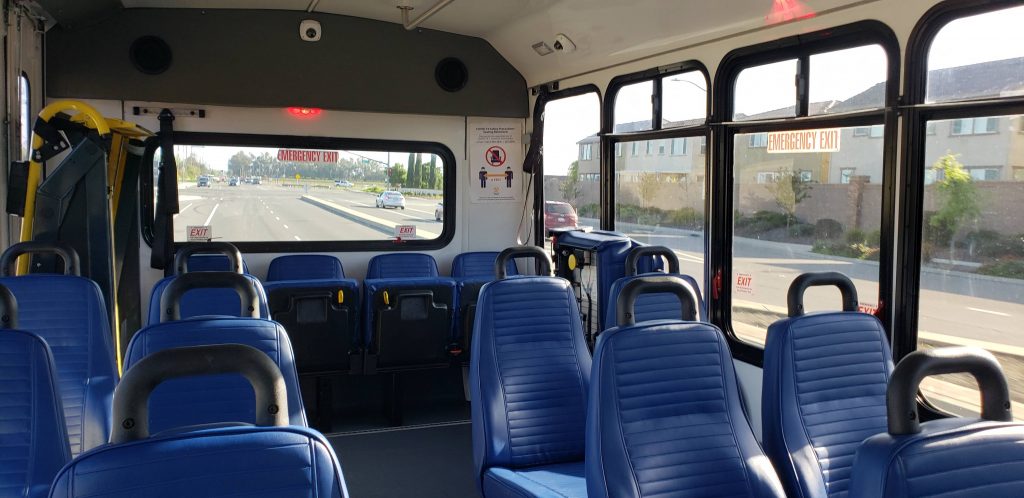 The driver uses a tablet based map application to navigate to the destination. You can follow along with your phone during the trip.
Overall, I am very excited by this new service. For those of us living west of Interstate 5 there have been very few public transportation options. We have one Sacramento Regional Transit bus with regular service on the west side of the freeway. The pandemic has also temporarily paused Jibe Express shuttle services into downtown Sacramento, so this gives area residents an option for connecting to other Sacramento Regional Transit services or for getting across Natomas without driving our own cars.
I highly recommend folks in Natomas use this service. Our daughter will use it to get to and from work while she saves up for her first car. For now the service is offered 7 a.m. to 7 p.m. Monday through Friday, but I hope the service hours will expand to evening hours and Saturday.
---
Doug Snell has lived in Natomas since August 2019 with his wife Jenn. He resides in the Witter Ranch neighborhood where he is active in the Sparrow Community Garden.