BY BRANDY TUZON BOYD
THE NATOMAS BUZZ | @natomasbuzz
Updated Oct. 27, 2020
The temporary shelter, encampment and safe parking ordinance scheduled for the Oct. 27 Sacramento City Council meeting will be continued "to enable more dialogue with community stakeholders who have strong opinions on all sides," according to a tweet posted by Mayor Darrell Steinberg.
The Sacramento City Council will consider an emergency ordinance tomorrow which would allow and fast track creating temporary housing sites for the homeless on private property.
If passed, the ordinance would create a new permitting process and go into effect immediately.
The new permitting process would allow private landowners to legally offer small, temporary residential shelters on their own property in designated areas, similar to a tent city set up in downtown.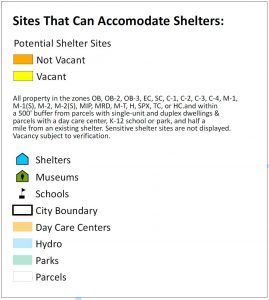 "I'm concerned that the ordinance as it's currently being proposed does not include any requirement for provision of services," said Mayor Pro Tem Angelique Ashby, who represents north Natomas on the city council. "The concept has merit and potential but is not fully formed, and as such will not produce a meaningful outcome without modifications."
The ordinance is not a plan for new, city-operated temporary shelters on private property and does not include funding to establish and operate temporary shelters. Permits for these temporary housing locations would be issued free of charge to the property owner and processed quickly.
Currently, small temporary residential shelters are defined in city planning and development code as having no more than 24 beds and located within brick-and-mortar, building-code compliant facilities.
The proposed ordinance, however, would create a new land use for temporary shelter facilities, which provide short-term shelter to no more than 24 individuals using tents, park trailers, emergency sleeping cabins, or other types of emergency housing. Safe parking lots, where individuals living in their vehicles park overnight, would also be allowed on private property.
The new permit process would only apply to sites that meet specific location requirements and development standards.
As written, the ordinance would allow temporary housing to be set up on private property which is part of a faith organization, zoned for commercial and industrial purposes, and at least 500 feet from a daycare centers, K-12 schools and parks.
According to a staff report, city officials have identified and mapped hundreds of sites throughout the city's limits which meet this criteria, including several within Natomas.
"And the map as drawn is misleading and missing important information," said Ashby. "like what currently occupies many of these spaces."
While the arena property in Natomas may meet the zoning and location requirements outlined in the ordinance, the map in the staff report indicates the site is "occupied." And, despite a recent media report, there has been no indication the Sacramento Kings ownership has immediate plans to establish a temporary homeless shelter on that land if the ordinance is passed this week.
According to a staff report, permits for small, temporary residential shelters on private property would only be allowed for the duration of the homeless shelter crisis declared in January 2020. At the end of the crisis, the temporary residential shelters and temporary shelter facilities would have to close or seek permanent permits via the usual process.
The proposed ordinance also requires these temporary sites provide amenities such as drinking water, toilets and waste removal, all paid for by the property owner. And emergency shelter standards outlined in the ordinance include case management such as health and wellness referrals, help with mainstream benefits as well as employment development and placement.
"Over the past several years, the city has made significant investments to increase access to shelter, services, and permanent housing for people and families experiencing homelessness. Despite these efforts, homelessness and its impacts continue to rise," reads a staff report for the ordinance. "There is insufficient capacity to shelter everyone experiencing homelessness
in Sacramento."
The emergency ordinance will be the topic of a public hearing set for the council's 5 p.m. meeting on Oct. 27. A two-thirds vote of the council is required for the proposed ordinance to pass.
---
You may also be interested in: