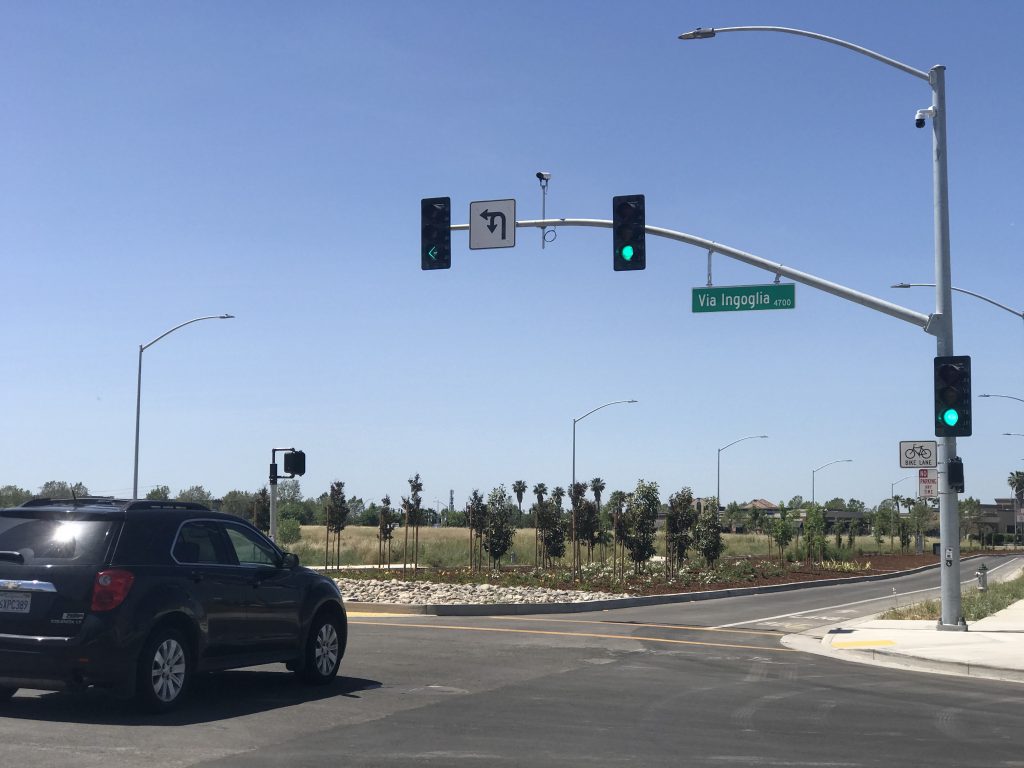 THE NATOMAS BUZZ | @natomasbuzz
New Market Drive opened to through traffic with little fanfare on April 30.
Mayor Pro Temp Angelique Ashby's office had intended to hold a ribbon-cutting event, but the COVID-19 pandemic waylaid those plans. Instead, Ashby marked the roadway's opening with her family and a live broadcast on Facebook.
The New Market Drive Project experienced some delays around electrical service installation by SMUD, according to city officials. Electrical service was needed before work on the new traffic signal, streetlighting, and landscaping could be finished, they said.
The project extended existing streets and sidewalks and completed the roadway system between the North Natomas Library and the Creekside neighborhood.
The signal at New Market Drive and Via Ingoglia Street is meant to improve traffic safety for vehicles, cyclists, and pedestrians navigating the intersection.
The project connects Natomas Boulevard to Town Center Drive and provide access to the North Natomas Community Center and Aquatic Complex project, currently under construction north of the roadway, as well as the planned North Natomas Town Center.