BY BRANDY TUZON BOYD
THE NATOMAS BUZZ | @natomasbuzz
Updated May 29, 2020
First, Barnes & Noble reduced the hours it was open to the public.
Next, all of the store's events were canceled.
Then, just as the Natomas bookstore started offering curbside pickup for online purchases, a statewide stay-at-home order closed their doors.
That was March 20.
"A bookstore is a unique place where human interaction plays a big part," said store manager and Natomas resident Julia Kaiser, two months later. "It's been difficult without that."
So where does a local bookshop turn when missing its regular customers? Social media, of course.
Effective May 29, 2020 the Barnes & Noble in Natomas will be open for in-store shopping. The first hour of each day — from 10 a.m. to 11 a.m. — is reserved for at-risk and senior customers. The store will be open for all customers from 11 a.m. to 5 p.m. on Sunday and 11 a.m. to 6 p.m. Monday-Saturday.
According to Kaiser, all Barnes & Noble store locations have social media accounts, but how they are used varies from store to store. The Natomas store's accounts on Facebook, Twitter and Instagram — all of which she manages — are more active than others.
"I have seen results from it since stores were given social media access about three years ago," said Kaiser. From customer feedback and requests to a boost in attendance at in-store events, social media has been a helpful tool, she explained.
It made sense, then, that Kaiser used social media as a way to keep customers up-to-date amid the evolving coronavirus crisis.
"At first, we were communicating to customers to be safe before we closed," she said. "As we started closing, that was a way to communicate to customers."
A lot of what happened next was mandated by the Barnes & Noble home office.
"Being closed to the public and the safety of the staff was paramount," Kaiser explained.
But while the store was closed to customers, it continued to receive shipments of new inventory. (The only exception being newsstand items. Magazines will not start shipping again until all Barnes & Noble stores have reopened.)
Store management worked with county health officials to get approval for a limited number of employees, who wearing gloves and masks, could handle behind-the-scenes operations at the store daily.
Six employees were brought in to process shipments, restock shelves and clean. Employees with less than six months on the job were laid off and the rest were furloughed.
"When we first closed down, we were not able to do phone orders," said Kaiser.
But within a week of closing to the public, Barnes & Noble got the OK from county health officials to take orders over the phone and ship them directly from the store to customers. And Kaiser announced that via social media.
"There were a lot of requests for work books (for school-age children) and puzzles," said Kaiser.
Most customers would "shop" online and then call the store to see what was in stock. Others would call and say, "Just pick something for me!" she said.
As soon as Gov. Gavin Newsom announced the roll out of retail curbside pickup, Barnes & Noble immediately started getting calls. Once the Natomas store got approval from the home office, Kaiser again used social media to announce the availability of curbside pickup.
Since then, orders for curbside pickup have been pretty consistent.
"Every morning there are at least 25 orders waiting in the cue," Kaiser said.
In addition to regular day-to-day operations, Kaiser said, store staff has also been rearranging the store and preparing to reopen to the public. Nationwide, she said, Barnes & Noble is reopening about 20 stores a week based on the rules in each state.
When it does open, the Natomas store will likely look different to regular customers.
"There will be no seating when we reopen, at first," Kaiser said. "There will be a limited number of customers who can be in the store at a time. Café orders will only be to-go. And there may be limits on restrooms."
The store, she said, will continue to offer curbside pickup for customers who prefer it.
"We're just really excited for whenever we are able to reopen," Kaiser said. "We miss our customers so much."
---
Barnes & Noble in Natomas is open 10 a.m. to 5 p.m. everyday for curbside pickup. The store will be closed for Memorial Day.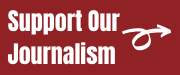 At the request of local health officials, Barnes and Noble needs to temporarily close this location. We take the health and safety of our booksellers and customers very seriously, and will let you know when it's possible to reopen this store. #sacramento #natomas pic.twitter.com/KqbFeYBZ88

— B&N Natomas (@BNNatomas) March 20, 2020
Even though we're closed to the public, you can still call us at the store Mon-Fri 9am-5pm to place phone orders and we'll ship them to your home! We know you're running out of things to do and read and we miss you! Call us today at (916)285-0387! #shoplocal #sacramento #natomas pic.twitter.com/Bw34JVsLp3

— B&N Natomas (@BNNatomas) April 6, 2020
We've been so excited to see some of our #local #Natomas #community (from a distance, of course)! Call or go to https://t.co/VNn77wBFBM to place your order for #curbsidepickup today! #buyonlinepickupinstore #bopis #readbooks #buybooks #shoplocal #visitabookstore #sacramento pic.twitter.com/vN42gBPZlc

— B&N Natomas (@BNNatomas) May 18, 2020