BY BRANDY TUZON BOYD
THE NATOMAS BUZZ | @natomasbuzz
Updated April 10, 2020
Natomas leaders are raising awareness about the impact of isolation, especially on the mental health of youth, after two teens in the community took their own lives Monday.
The suicides, officials said, were unrelated.
In a move not typical in these cases, Natomas Unified superintendent Chris Evans teamed with Mayor Pro Tem Angelique Ashby and Natomas Unified school board president Lisa Kaplan to notify families in the district of the incidents.
Evans said he's worried about students and parents and wants to be open about social-emotional challenges during a pandemic.
"It's more important to talk about these issues than not, especially in this time," Evans said. "We want to let people know that even though it goes beyond our district walls, we're leaning into it and making sure to reinforce to our schools, to stay in contact (with students)."
As the statewide shelter-in-place order enters its fourth week, closed schools have separated children from their social connections.
Developmentally, it's important — especially for teenagers — to form friendships and relationships which provide support outside of family life, according to Julie Rhoten, a social worker and executive director at Stanford Settlement Neighborhood Center in Natomas
"Most of those relationships have been interrupted by school closures and the mandate to stay home," Rhoten said. "While adults know that this is a temporary and necessary way of life right now, it may not feel that way to teens. It literally could feel like the end of the world."
While sheltering in place, it's important for family members to have conversations with each other about how they are doing emotionally, said Kelly Clancey, a counselor at Natomas Pacific Prep High School. (The school has a page dedicated to Sacramento Area Resources and Crisis Services on its website.)
Schools closing for the rest of the academic year can be traumatizing, Clancey said, and the isolation can increase a person's susceptibility to anxiety, depression and suicidal ideation.
"Talking about it is something that needs to happen," Clancey said.
According to Clancey, it's important for family members to connect with each other, talk factually about the pandemic and limit the amount of time spent watching the news. Having a routine and purpose will also help in the long term, she added.
"(Students') purpose has changed. Some are not going to work, they're not connecting with friends and, for some, their academics are on hold," explained Clancey. "Finding some way to be purposeful … is what gets us through times of personal crisis, natural disasters or a pandemic."
Ashby on Tuesday also released a double-sided flyer with information about suicide hotlines and how young people can connect with others in the community through her office's youth volunteer program.
"We want our youth to know how incredibly important they are to our city," said Ashby. "We hope young people will reach out for help, if they need someone to talk to. We won't be in a stay-at-home situation forever and we will get through this — together."
Schools may be closed, but Evans said the district continues to monitor a 24-hour social-emotional support referral portal on its website.
"We are still here," he said.
As a community, Rhoten said, pay attention to young people and not just those in your own family.
"Find ways for young people to safely connect with each other, and give them time and space to do so privately," she said. "Remind everyone, and ourselves, that it is a temporary condition."
---
You may also be interested in:
Natomas Unified social-emotional support portal is available at https://natomasunified.org/gethelp/.
Natomas Unified psychological services website is available at https://sites.google.com/natomasunified.org/psychdistancelearning
California Youth Crisis Line for ages 12 to 24 operates 24 hours a day, seven days a week and can be reached by calling OR texting 1-800-843-5200.
National Suicide Prevention Hotline for all ages can be reached by calling 1-800-273-8255.
Sacramento Area Resources and Crisis Services Visit NP3 High Website
"How to talk to children about the coronavirus" from Counseling Today Read Now
"Talking With Children: Tips for Caregivers, Parents, and Teachers During Infectious Disease Outbreaks" from Substance Abuse and Mental Health Services Adminstration Download Now (pdf)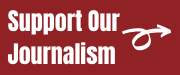 How Natomas Charter Provides Social-Emotional Support to Students

During school closures, Natomas Charter School is providing video "community connection" times with its school psychologists and school counselors.

The Student Services team also does phone consultation with parents and students and has even conducted a suicide risk assessment using a virtual platform. The school's "Keep Learning" website provides resources for families and the elementary counselor has videos on YouTube.

The school also has plans to launch a Natomas Charter School Instagram which will provide 30-second to one-minute "quick tips" for students.

"Our goal is making sure our students and parents are connected, know the signs of depression, anxiety, and grief, and are able to build their mental health skills," said Addie Ellis, Student Services Director.