THE NATOMAS BUZZ | @natomasbuzz
THE NATOMAS BUZZ invited the five candidates running for the Natomas Unified school board to participate in a series of articles wherein they answer questions submitted by readers. Today's question asked,
"Which of the 5 Strategic Goals do you feel the District is doing well? Which do you think could be improved upon? What steps would you recommend that would that be outside of the action plans set forth in the Next 5 Plan."
Here are the answers submitted by the deadline, in the order they were received:
TERI BURNS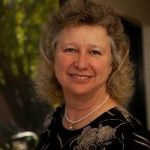 We are really strong on Goal 2, Prepare Students to be College and Career Ready. We have the highest a-g college readiness rates in Sacramento County and we have 7 career pathways with 2 more on the way. We're preparing students to access the jobs of the future that haven't been created yet. We are beginning in elementary school building a mindset of opportunity for our students. We still have room to grow in academic achievement, closing achievement gaps and ensuring every student is reading by Third Grade. We are putting extra resources into primary schools to make that happen, investing in early education opportunities and developing a dual language elementary program. While we've significantly increased students receiving the Seal of Biliteracy, I'd like to see us with all of our students fluent in at least 2 languages. This will make them economically competitive in the future.
JAG BAINS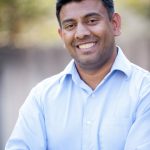 Natomas Unified has seen some success preparing students to be college and career ready by offering multiple instructional pathways and expanding opportunities in career technical education. However, we must do more to ensure program curriculum has the rigor necessary to fully prepare our students to be competitive in a global economy. Unfortunately, the District has let down students when it comes to increasing success in English and Math. Recent CAASP scores show 56% of Natomas Unified students fell short of the state standard in English language arts/literacy, and 68% of our students fell short in Math. There's no spinning those numbers. As a Board Member, I would call for the additional goal of building a solid foundation for our early learners. This means investing in early literacy programs and being more deliberate about creating a healthy collaboration between parents, teachers, and students. Increased parent engagement is always a plus.
CYNTHIA CONNELL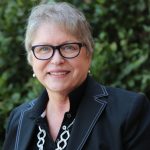 #1 Schools seem welcoming. A-G courses are available. Career pathways are being created – I am cautiously optimistic. #2 & #3 Improve ELA and Math scores significantly: Lower class sizes. Drop practice tests, spend more time in instruction. Retain the teachers we have: Listen to teacher leaders' input re supports required. Hire enough subs, support them, retain them. Reduce caseloads, 120% assignments and prep time subbing. Follow evaluation timelines, resolve grievances at level 0. Utilize the five SPED administrators to develop a robust and comprehensive program that includes but isn't limited to inclusion. Ensure IA's are available and supported where needed. Ensure admin gets 504 and IEP data to teachers at the beginning of the year. Improve Professional Development. Develop a district-wide discipline plan, implement comprehensive RJ, train all staff. Be accessible to parents: return phone calls and emails, hear out complaints and proffered solutions.
LISA KAPLAN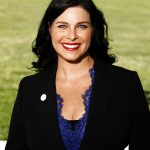 Natomas is "Prepar[ing] Students to Be College and Career Ready". Over the past 7 years, Natomas has increased student college readiness by 75%, exposed thousands of students to college campuses which teaches them what it would take to be college ready and invested over $1.5M in 21st century technology upgrades. We've increased our career pathways options with plans to start a Public Safety and Construction Trades pathway next year, because I know students involved in pathways are more engaged, perform better and graduate at higher rates. While Natomas has increased our test scores, there is still more we can do to "Increase Student Success". I strongly believe in our current Next 5 action plans but know we can expand options for parents to support student success, increase our intensive reading classes, add more after-school tutoring, and do more frequent monitoring of student progress to increase student proficiency.
GABRIELL GARCIA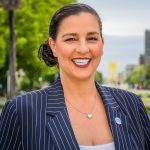 The current trustees laid the groundwork for what needs to be done in our district. Implementing & creating the actions to make it happen are lacking. We have increased our graduation rate but that is just a number. We need our graduates to be college/career ready. We need to ensure the curriculum from one school to the next within our district is inline. Having two children in NUSD, despite both being honor roll students were not prepared for middle school. We need to continue to make our students feel safe at school, to engage our parents & families, make sure our teachers have the support they need to be successful. In discussion, I hear about our behavioral issues & hostility within our district. We need to be working with problematic students & their families to help create positive learning experiences. We need to guarantee no child is left behind.
To read more about the Natomas Unified School District's "Next 5" go to https://natomasunified.org/thenext5/.