THE NATOMAS BUZZ | @natomasbuzz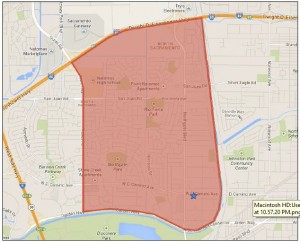 Applications are now being accepted for two scholarships funded by the Gardenland Northgate Neighborhood Association in South Natomas.
Scholarships will be awarded in the amount of $500 and $750 to select graduating high school seniors or students who are continuing their college education.
To be eligible for both scholarships, students:
Must be currently enrolled as a high school senior, or its equivalent, with a graduation date in the 2015-2016 academic year.
Must have applied to an accredited university or community college. Must also be able to demonstrate proof of registration or admittance.
Must live within the boundaries of the Gardenland/Northgate Neighborhood Association. (Applications will be accepted based on residency rather than school attendance.)
Must be able to provide current school transcript.
Or must currently be attending an accredited university, community college, or vocational school and can show proof of continuing attendance in the 2015-2016 school year. Must still meet eligibility requirements #3 and #4, listed above.
The Gardenland-Northgate Neighborhood Association boundaries are Interstate 80 to the north, Steelhead Creek to the east, Garden Highway to the south and Truxel Road to the west.
Completed application must be received by the the GNNA Education Committee no later than Tuesday, May 31.
---
Scholarship applications are available from high school career centers, high school counselors, any member of Gardenland-Northgate Neighborhood Association, at the Stanford Settlement (450 West El Camino Avenue), online at www.gnna.info or on Facebook at Gardenland Northgate Neighborhood Association (GNNA).