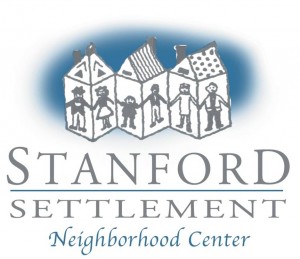 THE NATOMAS BUZZ | @natomasbuzz
Stanford Settlement Neighborhood Center and the Sisters of Social Service is celebrating 80 years of service in the Sacramento area.
A special dinner event is set for March 5 at the Hilton Sacramento Arden West to mark the special anniversary. The event will include a silent auction and cocktails, followed by a plated dinner and program. Tickets start at $80.
NewsRadio KFBK-1530AM, 93.1FM's Amy Lewis will be the evening's emcee.
"This is such an exciting event celebrating our history! We are grateful to Sacramento for welcoming us and supporting our various programs," said Sister Jeanne Felion, executive director of Stanford Settlement for 40 years.
Stanford Settlement Neighborhood Center, established in 1936, is a not-for-profit social service organization serving the Gardenland/Northgate, North Sacramento, and Natomas communities. The mission of the agency is to help build healthy communities through individual, family, and neighborhood services.
In 1936 the Sisters of Social Service began neighborhood services along with other ministries. Over the years, programs and services have evolved to meet the changing needs of the community, providing neighborhood services and needed social services and support to young and old.
The Sisters of Social Service founded and served in many ministries including: Stanford Settlement, Stanford Home for Children, Wellspring Women's Center, Jericho, WIND Youth Services, Camellia City Center and many parishes.
"Over eight decades, many scores of Sisters of Social Service have offered God's merciful love in many tangible ways, by establishing agencies like Stanford Settlement Neighborhood Center and by advocating for the needs and rights of the poor at the state and local levels," said Sister Claire Graham.
---
For more information, please contact Sister Jeanne Felion at (916) 927-1303 or email [email protected].