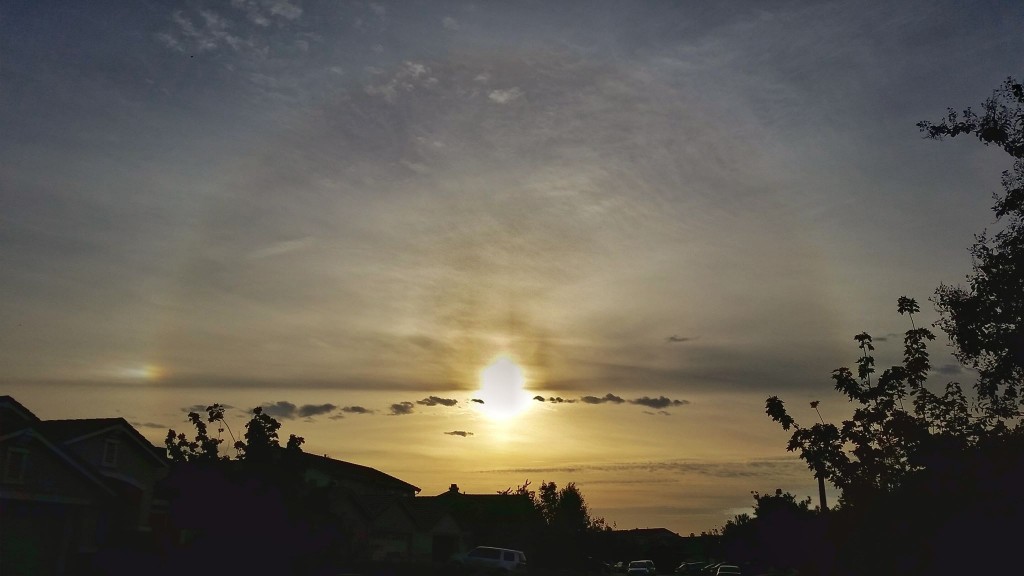 THE NATOMAS BUZZ | @natomasbuzz
Check out this stunning photograph of a sun halo at about 5:30 p.m. on Wednesday, Oct. 7 while walking near Bridgecross Drive and Bombay Circle in Natomas.
A sun halo ring is an optical phenomenon caused by sunlight passing through ice crystals within the Earth's atmosphere. Halos are not uncommon.

Thanks for sharing!