BY BRANDY TUZON BOYD
THE NATOMAS BUZZ | @natomasbuzz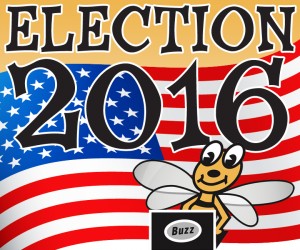 Natomas resident and Mayor Pro Tem Angelique Ashby today made official her bid to become the city of Sacramento's 57th mayor.
Ashby announced her candidacy during a press conference Wednesday, Oct. 21 at Sacramento Area Firefighters Local 522 headquarters.
"I want to be your mayor," said Ashby, flanked by family, longtime friends and others.
Ashby is the first candidate to throw their hat into the mayor's race. A decision, she said, which was made "prayerfully and thoughtfully."
Ashby cited a recent citywide spike in crime, homelessness and a cumbersome building permitting process as issues she plans to target if elected.
Word of Ashby's decision to run for mayor came shortly before Mayor Kevin Johnson announced late Tuesday he would not run for a third term.
If elected, Ashby would become the fourth woman to hold the Sacramento's top post.
Belle Cooledge was the city's first female mayor in 1948. Anne Rudin was the first elected female mayor and held the post from 1983 to 1992. Natomas resident Heather Fargo was mayor from 2000-2008 until she was unseated by Johnson.
Local 522 officials also announced their endorsement of Ashby at the press conference.
Senator Richard Pan also voiced his support for Ashby, noting her work in the Natomas community prior to being elected to the city council.
"That kind of grit … is something that's going to serve the city well," Pan said.
Ashby first took her seat on the city council in 2010 after defeating then-incumbent Ray Tretheway in a primary and ran unchallenged for re-election in 2014.
Ashby resides in the Creekside neighborhood of Natomas, is married and has three children ages 2-20.