THE NATOMAS BUZZ | @natomasbuzz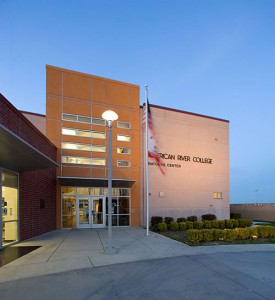 American River College campuses will be smoke-, tobacco- and vapor-free with a target start date of Jan. 1, 2016.
The college's decision follows conversations among the campus community, including a survey about tobacco-related issues.
In that survey, when asked "Would you support ARC becoming a smoke-free campus?" 76% of students and 83% of employees answered "yes."
Today, those who wish to use tobacco products at ARC can do so outdoors, at least 30 feet away from any building entrance.
The new restrictions on the use of tobacco products will apply to ARC's main college campus, as well as its Natomas and McClellan education centers. Smoking, the use of chewing tobacco and other smokeless tobacco products and the use of unregulated nicotine products – such as vaporizers and "e-cigarettes" – will be prohibited in all indoor and outdoor spaces, including parking lots and parking structures, and college vehicles.
A planning team comprised of faculty, staff, managers and students will be appointed to help develop education and awareness efforts to support smoking cessation programs and alternatives – with the goal of implementing the new rule beginning next January 1.
Earlier this year, ARC's Office of Institutional Research developed and administered a survey on the matter to all current students, faculty, classified and administrative employees.
Survey highlights included:
85 percent of students and 91 percent of employees are "very much" or "somewhat" concerned about the effects of secondhand smoke.
Breathing secondhand smoke bothers 86 percent of students and 93 percent of employees "very much" or "somewhat."
When asked, "Are you sensitive to smoke or have allergies triggered by exposure to secondhand smoke (pregnancy, asthma, itchy or watery eyes)?" a majority of students (60 percent) and employees (70 percent) responded "very much" or "somewhat."
Surveys were password protected to ensure recipients could complete no more than one. Completed surveys were returned by 1,687 students and 402 employees.