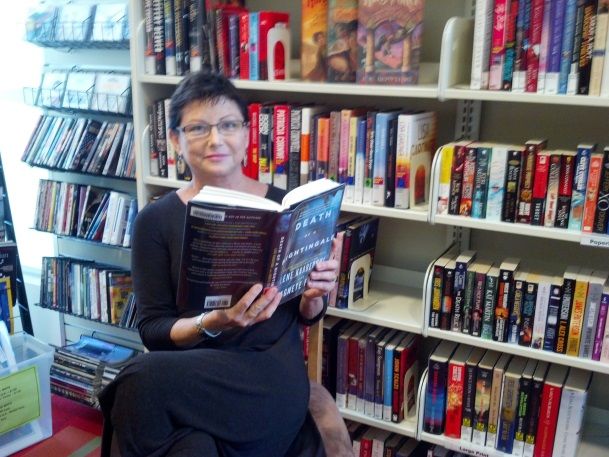 BY ROBYN EIFERTSEN
THE NATOMAS BUZZ | @natomasbuzz
The Friends of the North Natomas Library recently thanked patrons in cash – that is bookmarks crafted to look like $100,000 bills.
Friends organizers handed out the faux money to patrons celebrating their help in raising $100,000 in sales at its North Natomas Library bookstore. They started raising funds when the store opened in January 2010.
Gently-used books sold in 50-cent, $1 and $2 increment made up most of the sales, said Karen Thomas, North Natomas Friends board member. Another $15,000 came from online Amazon sales. Community support through donated materials and purchases contributed to the monies raised.
The Friends' Store is open 36 hours a week and sells gently-used books, DVDs, CDs and magazines. More than 50 volunteers sort books, staff the store and fill online orders.
Funds raised are used to help pay for books and materials including those in the library's children's collection. The group also supports library yourh programs and paid for the library's covered patio tables.
The Friends Store is located under the clock tower inside the North Natomas Library at 4660 Via Ingoglia, off Del Paso Road.