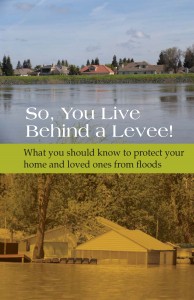 THE NATOMAS BUZZ | @natomasbuzz
City officials will host an open house tonight to update the Natomas community on next steps as the building moratorium draws near.
The event is open to the public and set for 6:30 p.m. to 8 p.m. today, March 23. It will help in the Inderkum High School atrium, just inside the main doors to the school, which is located at 2500 New Market Drive.
Mayor Pro Temp Angelique Ashby will open the event. Representatives from the city's utilities, building and planning departments will be on hand to share information and answer questions.
In December 2008, following Hurricane Katrina, federal officials re-evaluated the Natomas Basin levees and remapped the area into a floodplain with an AE flood zone designation.
The AE flood zone designation required elevating or flood-proofing structures above the 100-year floodplain, which would be up to 20 feet in some areas. This caused a de-facto building moratorium.
City officials expect to receive an A99 flood zone designation following some work which has been completed on Natomas Basin levees. A99 is an interim flood zone designation, is still considered a high risk flood zone, but would allow construction to resume in Natomas, with some conditions.
At tonight's event, city staff will answer community questions about:
Levee improvement
Construction resuming
Flood protection
Planning permits
Flood insurance, and
Building permits
---
For information about the National Flood Insurance Program or to locate an insurance agent, property owners can visit www.floodsmart.gov or call 1-888-379-9531.