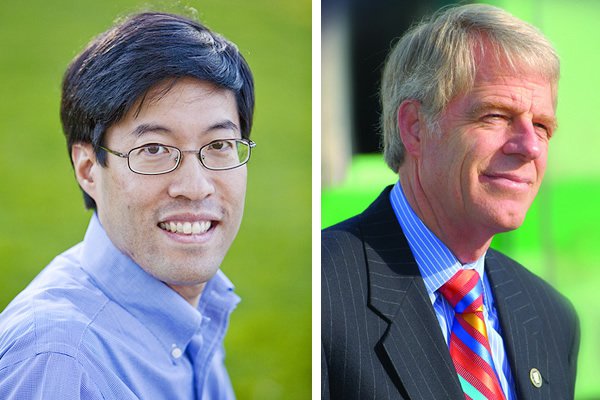 THE NATOMAS BUZZ | @natomasbuzz
In November, Natomas-area voters will be asked to elect a representative to the State Senate.
New election laws in California this year advanced the top-two vote getters in the June primary on to Election Day next month.
For Natomas voters this means for the State Sixth Senatorial District, there will be two Democratic candidates on the November ballot.
Those two candidates are California Assembly Members Roger Dickinson and Dr. Richard Pan. This week, both candidates spoke with Elk Grove News.
Elk Grove News publisher Dan Gougherty recently interviewed both candidates. Their responses are shared here with permission:
Upload Audio – Download Music – Interview with Dr. Richard Pan
Upload Audio – Download Music – Interview with Roger Dickinson