THE NATOMAS BUZZ | @natomasbuzz
THE NATOMAS BUZZ invited the four candidates running for the Natomas Unified school board to participate in a series of articles wherein they answer questions submitted by readers. Today's question asked,
"Over the past seven or eight years the arts and vocational programs at the Natomas Unified School District have been decimated by budget cuts. What are our plans for not only restoring, but building these programs which studies have shown keep kids interested in school and improve graduation rates." -Ana Sandoval
Here are the answers submitted by the deadline, in the order they were received.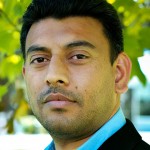 JAG BAINS
I'm a strong supporter of the arts and vocational programs. With the adoption of the Local Control Funding Formula (LCFF), California has made a commitment to restoring funding for education. Our district uses "career readiness" as a buzzword, but has shied away from setting the bold goals it needs to be successful. In order to make sure our programs are restored, there needs to be a clear definition of career readiness. Once defined, there should be an unwavering commitment to that definition.
I think outside the box. I'd work to expand the definition of career readiness to ensure steady funding. Make no mistake, we should be committed to the A-G requirements, but as California continues to recover from the recession, we should be willing to expand our offerings to students so that they can find careers that will help them sustain their families and their life down the road.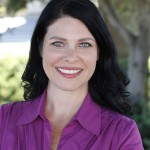 LISA KAPLAN
Now that Natomas' budget is balanced, we have taken significant steps in the past three years to increase the arts and vocational programs offered. Because of the increase in program offerings, Natomas Unified has reduced its drop-out rates 50% and increased our graduations rates in the past three years. With the leadership of Shawn Hines at Inderkum, Floyd Kennedy and Mike Seto at Natomas, and Jeff Galindo at Natomas Middle there has been an 82% increase in enrollment for band/music in the past three years. next year NUSD has funds for instrument purchase, replacement and repair; and, all our elementary schools will have music specialists in 2015-16. Since 2011, AP and IB enrollment has doubled, new vocational programs implemented include culinary arts, auto technology, bike tech, business and arts pathways, expanded automation/robotics engineering and biomedical health pathways to name a few. I will continue building on these successes if re-elected.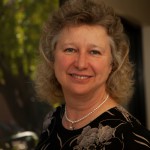 TERI BURNS
Natomas preserved arts and career education programs despite the recent 20% cut in state funding. As a result of a very inclusive budget planning process, I'm pleased we are expanding those areas significantly as funds are restored. In the last 3 years we have strengthened our Science, Technology, Engineering and Math (STEM) career programs opening number of career pathway programs including Automation & Robotics, Health, Business and Digital Arts, starting at the middle school level to give students exposure to career skills and options. In cooperation with local business partners we've enhanced our automotive tech, bike repair and culinary academy programs. Art programs are a significant component of our International Baccalaureate program that stretches from K-12. Our music program has grown 82% in 3 years as we've retained and added high quality music instructors in middle and high school. Our graduation rates continue to increase each year.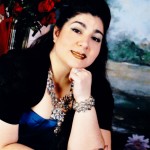 SACHIKO KONATSU
First, I'd like to work with the board to ensure that high-quality arts and vocational programs are part of our key strategic priorities, and that the proper funding is allocated to support this plan. This includes funding for hiring, professional development for existing staff, and regular monitoring of program quality and outcomes. We know arts and vocational programs work. We need to find the best ones that suit the needs of our students so they remain engaged in school, graduate from high school, and pursue meaningful post-secondary opportunities.
---
Submit candidate questions for consideration to [email protected]. Two public forums are planned for the Natomas Unified School District candidates. The first, hosted by Lights of Tomorrow is set for 6 p.m. on Oct. 14 at the South Natomas Community Center, 2921 Truxel Road. The second, hosted by Natomas Charter School is set for 6 p.m. on Oct. 28 at the Benvenuti Performing Arts Center, 4600 Blackrock Drive.