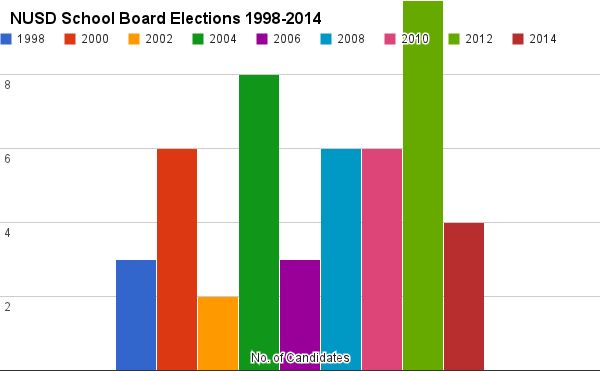 BY BRANDY TUZON BOYD
THE NATOMAS BUZZ | @natomasbuzz
The race for Natomas Unified school board is less crowded than it has been in years, with only four candidates on the Nov. 4 ballot.
That's a marked difference from the 2012 election when 10 candidates vied for three seats and in 2010 when six candidates ran for the same two spots now up for grabs.
Both of those races were too close to call on Election Night with Teri Burns, a 20-year school board veteran – and one of this year's incumbents on the ballot – winning by a mere 20 votes four years ago.
This year, Burns and incumbent Lisa Kaplan face newcomers Jag Bains and Sachiko Konatsu in a race which has typically been swayed by voter turnout and undervotes. (An undervote occurs when the number of choices selected by a voter in a contest is less than the maximum number allowed for that contest.)
On Election Day, 31,000-plus registered voters within the Natomas Unified School District's boundaries get to pick two candidates each for school board.
Here's an introduction to the four candidates, presented in alphabetical order by last name: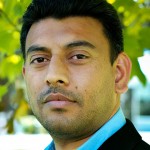 Bains works as an assistant civil engineer for Sacramento County. He said "education equality" is his top priority this campaign.
The father of a preschooler, Bains has not been active in Natomas Unified schools or politics before this year but has volunteered at a Punjabi-English public charter school located in West Sacramento.
Since 2006, Bains has coordinated a multicultural event at the California State Fair as a member of the Indo American Cultural Heritage Society. He has also taught citizenship classes two Sacramento-area Sikh temples and assisted immigrants with completing immigration paperwork.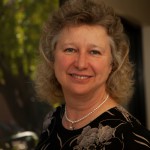 Burns works as senior director of policy and programs for the California School Boards Association and has been a member of the Natomas Unified school board since 1985 – through district unification, the housing boom, subsequent recession and current defacto building moratorium.
This election, Burns said she is focused on continuing the programs Natomas Unified piloted this year to help low-achieving students.
"As funds are restored to our schools, it is critical that we not just restore old programs but target those dollars where they are most effective," she said. "I think continuing to focus on the different needs of each child is our top concern."
Burns sits on the boards for California Women Lead, the Natomas Historical Society and Sacramento Horsemen's Association. She also volunteers with Habitat for Humanity and as a catechist.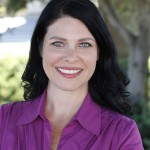 Kaplan works as an attorney practicing in the areas of K-12 education, school construction and funding, surplus property government and policy. She has served on the Natomas Unified school board since 2002 when she and Burns ran unopposed.
"When children go to school, I want to make sure Natomas is a warm, welcoming and safe place to learn," said Kaplan, the mother of a 17-month-old. "I want to make sure that Natomas trains and supports our teachers, so they have to tools to be the best teacher for our children."
Kaplan is an active member of the Jewish Federation of the Sacramento Region and serves as a California School Board Association delegate. She has also volunteered with Stanford Settlement, Make-A-Wish Foundation and the UC Davis children's floor.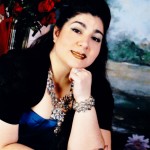 Konatsu works as a psychiatric technician with the state Department of Corrections. She is a mother of four whose oldest child graduated from Natomas High School.
The first-time candidate said she is running for school board in hopes of providing oversight and accountability so every child can receive a quality education. She said the issue of disability is critical to her as she currently has a special needs student enrolled within the district.
Konatsu has served as PTA president and vice president as well as a school site council member and school site volunteer in the Natomas Unified School District.
Election Day is Tuesday, Nov. 4.
---

Two public forums are planned for the Natomas Unified School District candidates. The first, hosted by Lights of Tomorrow is set for 6 p.m. on Oct. 14 at the South Natomas Community Center, 2921 Truxel Road. The second, hosted by Natomas Charter School is set for 6 p.m. on Oct. 28 at the Benvenuti Performing Arts Center, 4600 Blackrock Drive.