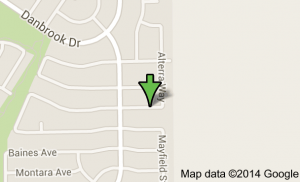 BY BRANDY TUZON BOYD
THE NATOMAS BUZZ | @ natomas
Several shots were fired at a home in north Natomas late last night, injuring one person.
At about 11:11 p.m. unknown suspects fired multiple shots at a home on the 4900 block of Alterra Way.
A 10-year-old girl inside the house suffered a gunshot wound to her arm which police said was non life-threatening. Family members met police and fire en route to the hospital and paramedics transported the girl to a local medical facility.
"This does not appear to be a random act of violence," according to police Lt. Charles Husted.
Police detectives remained on the scene investigating the incident until past 1 a.m., according to witnesses who live nearby.
Police said the suspects were possibly on foot and likely fled the scene in a vehicle. No suspect or suspect vehicle information was available at press time.
Gang detectives have been notified of the incident, police spokesperson Michele Gigante said.
The Sacramento Police Department urges anyone with information pertaining to this crime to contact the dispatch center at (916) 264-5471 or Crime Alert at (916) 443-HELP (4357) or text in a tip to 274637 (CRIMES). Enter SACTIP followed by the tip information. Callers can remain anonymous and may be eligible for a reward of up to $1,000.