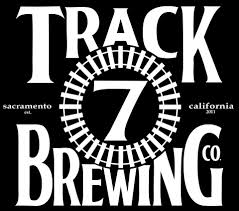 THE NATOMAS BUZZ | @natomasbuzz
Track 7 Brewing Company signed a lease with Westcore Properties at 826 Professor Lane, Suite 100, in Natomas, according to PR Newswire.
The Natomas location is approximately 35,000 square feet, and Track 7 Brewing Company intends for the newly leased space to serve as its core manufacturing, packaging and distribution facility, as well as provide a second tasting room and office space to accommodate the explosion of product demand, reports PR Newswire.
"Demand for our beers is through the roof," said co-owner Ryan Graham. "As fast as we add new tanks at our Curtis Park facility, that capacity is absorbed. We needed to get ahead of our ability to meet demand for our beer, and this new facility will allow us room to grow."
Track 7 Brewing Co. was established in 2011 and has grown from 340 barrels of beer in its opening year to just under 1,200 barrels of beer in 2013, PR Newswire reported. It goes on that Track 7 Brewing Company projects it will produce approximately 2,800 barrels of beer this year – a bulk of which is its flagship beer, Panic IPA, which recently won Best of Show at the California State Fair edging out 859 beers from breweries throughout California.
"Right now, our draft product is limited to a 30-mile radius and our packaged product to a 70-mile radius," said co-owner Geoff Scott. "The Natomas facility will give us an opening capacity of about 8,000 barrels of beer. Our goal has always been to satisfy the Sacramento demand prior to taking on new territory. This should allow us to meet that goal and still have product remaining to begin the development of East Bay and Central Valley markets."
The existing facility in Curtis Park will continue operation in a new capacity.
"Our current production system will be repurposed for pilot batching and sour beer production. One of the main reasons for expanding at a different location was to separate production of traditionally fermented products from the wild and sour beers that we also want to make," added Graham. "Now, we can take more risks and start pushing our creative boundaries."
The new brewery is slated to open in December.
Track 7 Brewing Company currently employs 16 full and part-time workers.