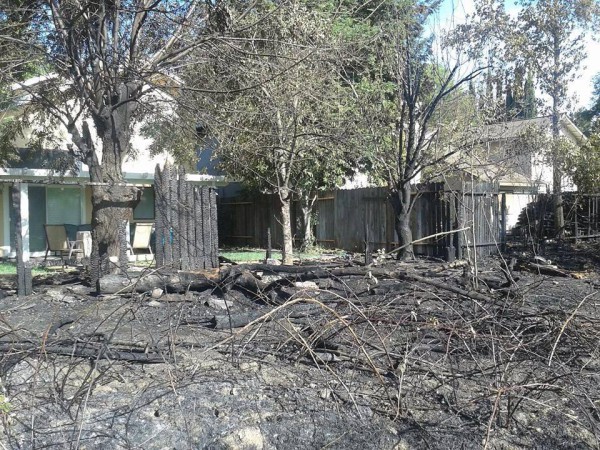 THE NATOMAS BUZZ | @natomasbuzz
A 10-acre grass fire over the weekend which threatened several South Natomas homes (pictured here) was started by illegal fireworks – illegal because sale of fireworks had not yet started in Sacramento County.
In light of the drought and drier-than-normal conditions due to city-imposed water restrictions, some question whether the use of fireworks should be allowed this 4th of July.
As of June 27, 66.67 percent of poll respondents said fireworks should not be allowed during a drought while 33.33 percent opposed a ban.
We want to know what YOU think!