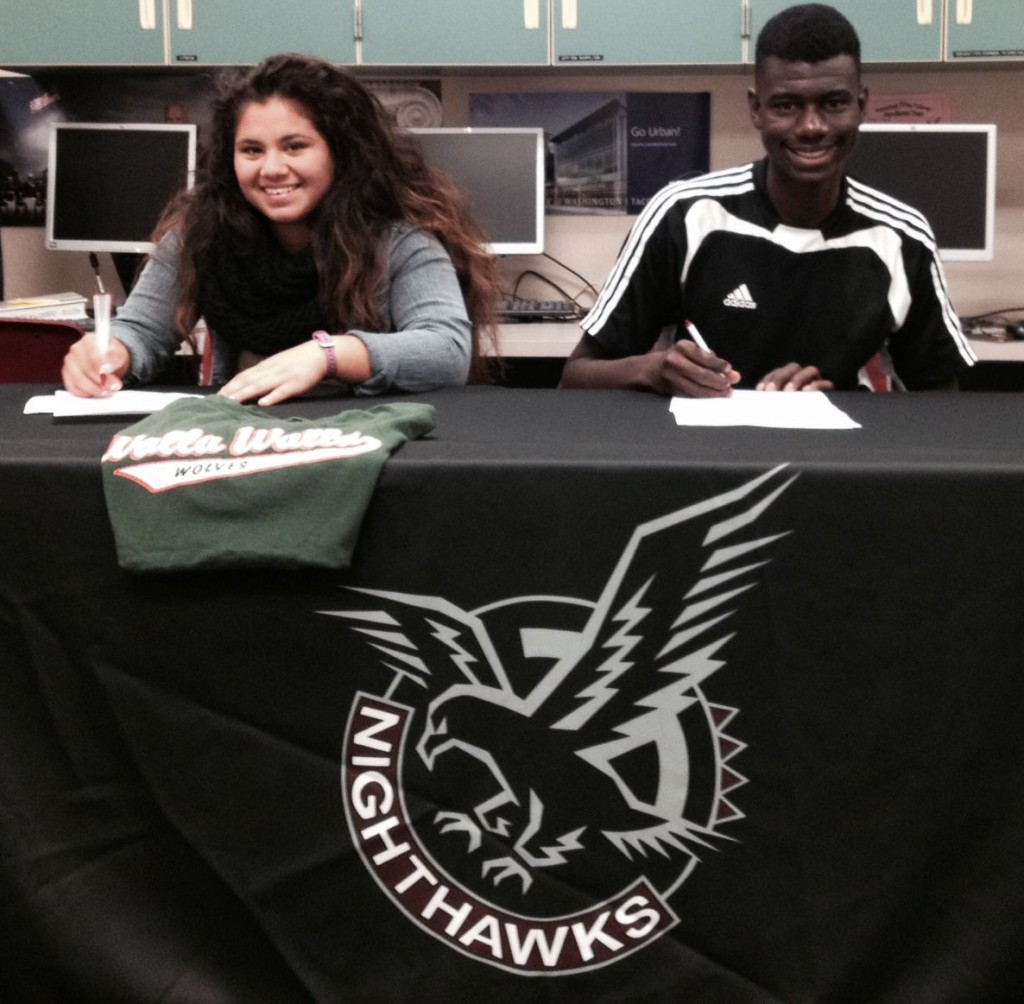 BY TREVOR HORN
THE NATOMAS BUZZ | @natomasbuzz
Josiah Byers and Marissa Herrera-Rosales took different paths getting there, but they celebrated the destination together.
The two Natomas High School seniors sat side-by-side Thursday, May 8 at the campus career center to sign letters of intent to play collegiate sports.
Herrera-Rosales is a four-year starter for the Nighthawks softball team and will play at Walla Walla University in Eastern Washington.
"It's exciting and surreal," 17-year-old Herrera-Rosales said.
Byers will play men's volleyball at Cal State Northridge.
Natomas High may not have a boys volleyball team, but Byers has played elite competitive volleyball for two years now with Sacramento-based Northern California Volleyball Club. His coach Josh Johnson cites Byers as "one of the most dynamic point scorers" he's ever worked with.
"His upside is huge because this was only his second season," said Johnson, who also coaches boys volleyball at Jesuit High School.
Standing six feet, eight inches, Byers is a gentle giant who is well spoken, cordial and grateful for the chance to grow as a volleyball player.
"It's really hard to describe the feeling knowing that you are going to get into college," said Byers, 17, who thanked his parents and coach. "There's nothing more exciting."
In addition to their high school athletic success, Herrera-Rosales and Byers are both outstanding students.
Herrera-Rosales holds a 4.26 GPA and plans to major in bio engineering. Byers, a 3.6 GPA student, has his sights set on studying physics.
"It's a wonderful feeling seeing former students of mine achieving both in the classroom and on the court and field," Natomas High athletic director Anthony Agrella said. "I wish them the best."