THE NATOMAS BUZZ | @natomasbuzz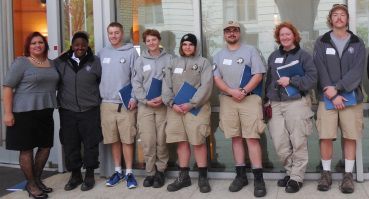 A team of AmeriCorps volunteers will lead a community mulching project on Saturday in Natomas.
Seven AmeriCorps National Civilian Community Corps members will work with community volunteers to beautify Linden Park from 10 a.m. to 1 p.m. on May 10. Linden Park is located at 4001 Innovator Drive in the Natomas Crossing neighborhood.
"I love helping the community and can't wait to be serving with volunteers on Saturday," corps member Graham Maione said.
The team has been working for the City of Sacramento for several weeks and invites members of the public to help them on Saturday. For three hours the team and other community volunteers will spread mulch around the park.
The event is sponsored by the District One and the city's parks department which works to engage young people in park clean ups and similar events. All volunteers are asked is to bring a pair of gloves (there will be some available at the park as well) and a friend.
The team leading this event has spent the last seven months working in Sacramento, Vashon, Wash., and Calabasas, Calif.
The AmeriCorps National Civilian Community Corps and its FEMA Corps units engage 2,800 young Americans in a full-time, 10-month commitment to service each year.