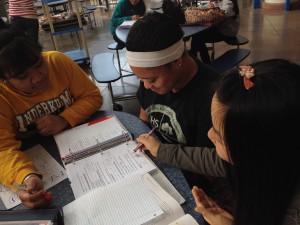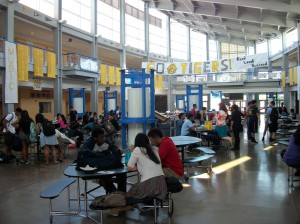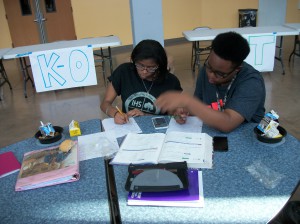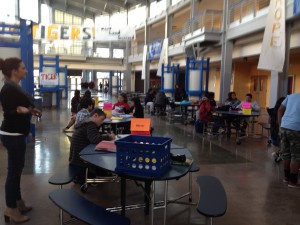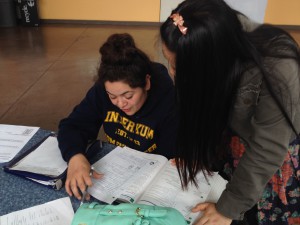 BY VALENTINA CARRILLO, IHS INTERN
THE NATOMAS BUZZ | @natomasbuzz
A new Tiger Tutorial Program at Inderkum High School has been boosting the campus culture aimed at academic success.
What started as a senior project idea has evolved into a full-fledged peer tutoring program. Sharon Ng, an Inderkum senior and National Honor Society president, created the Tiger Tutorial Program with the help of Elizabeth Henderson, the club's adviser.
Ng said her junior year was her most difficult academically as she tried to balance three Advanced Placement classes.
"I needed a tutor, but none of my friends had my classes, and I had no connection with my classmates," she said.
Feeling "bummed," Ng knew other students had similar struggles. By starting a peer tutoring program, she hoped to build "more of a unity on campus and change the academic atmosphere."
Tiger Tutorial began in October last fall as a "positive, social place where students help other students," said Henderson.
The free tutoring service is offered to Inderkum students 3 p.m. to 4 p.m. Monday through Thursday. Lunch tables in the school atrium, the main hall, are divided by subject area during tutoring. Usually three students – typically National Honor Society members – assist Henderson and Ng each day as tutors.
Henderson said, "Sometimes hearing it retaught helps."
She said students need "a processing partner" to review and grasp class concepts.
Inderkum principal Heather Garcia praised the program, citing it as "invaluable."
"It's good focus time, even for a kid who doesn't need the tutoring – it's just a good, comfortable study place," Garcia said. "These are the skills needed for collaboration, for the real world."
Both Henderson and Garcia agreed, "from an outsider's perspective, the coolest thing is seeing the interaction of kids. They're smiling, having some fun, and doing school work. And they're not stressed."
The success of the Tiger Tutorial Program is evident in the growing number of participants. At first, only about 10 students would show up  daily for tutoring, but as the school year has progressed, the program now averages more than 50 students a day.
Hector Gutierrez, 16, has been coming to tutoring after school for the past four months. He receives tutoring in geometry from 15-year-old Ashleen Chandra, a Key Club member who tutors as part of community service. Both are sophomores.
"I was struggling in geometry and I needed help," said Gutierrez, who heard about the tutoring from a teacher and gets tutoring four days a week. "Tutoring helps me with homework, and I'm starting to understand better."
Said Chandra, "I came in one day and just saw him struggling, so I came over to help him. He understands now and remembers concepts of formulas I've taught him before."
Inderkum's Tiger Tutorial program is expected to be offered again at the start of next school year.