THE NATOMAS BUZZ | @natomasbuzz
Sacramento Police are investigating a drive-by shooting that left one dead and several injured at a park in Natomas.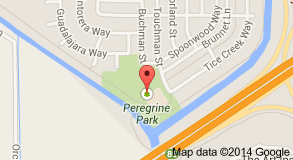 Officers were called to Peregrine Park at 3031 Guadalajara Way at about 5 p.m. Saturday, May 10.
Police said seven people were shot including a 7-year-old child. One shooting victim, described as a man in his 20s, died from his injuries at the scene. Police reported the other shooting victims' injuries as non-life threatening.
Homicide and Gang detectives were called to the scene to investigate.
Police are asking anyone who lives near the park, or on any of the streets leading to the park, to call if they have surveillance video which may have recorded the suspects or their vehicle(s) as they were leaving that scene.
Officers also seek witnesses to the shooting or of anyone seen fleeing from the area.
Those with information or video are asked to call the police non-emergency line at (916) 264-5471.