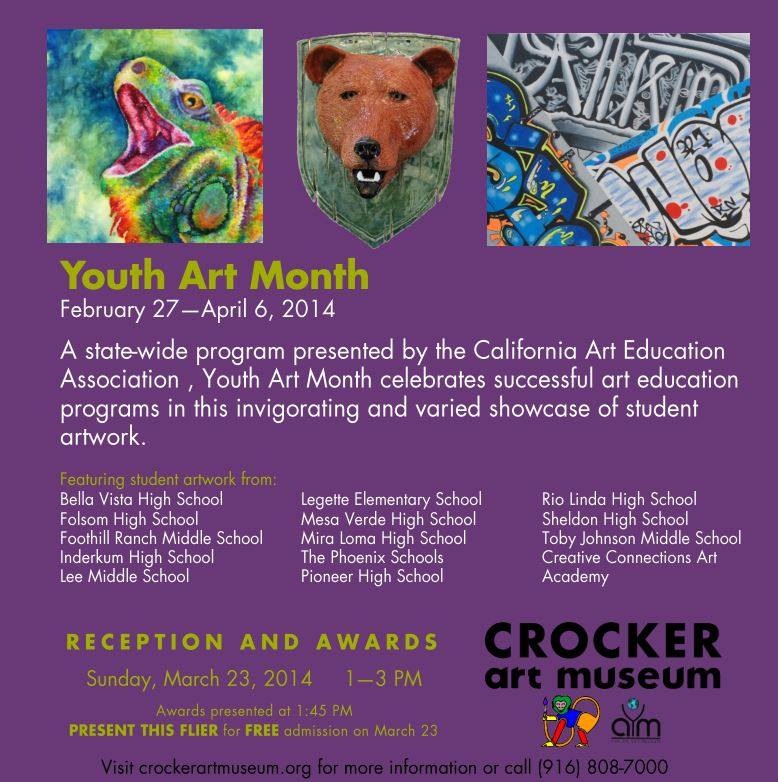 BY VALENTINA CARRILLO, IHS INTERN
THE NATOMAS BUZZ | @natomasbuzz
Artwork by three Inderkum High School students is currently on exhibit at the Crocker Art Museum.
Art by seniors Jasmine Thorne, Danny Montemayor and Jasmine Norris is being featured at the art museum as part of Youth Art Month which runs through April 6.
The purpose of Youth Art Month is to recognize and celebrate student success in art education programs statewide. The statewide event is sponsored by the California Art Association.
Every year, a handful of Inderkum students are selected to participate in the program.
Inderkum's AP Digital Photography teacher Michelle Townsend pays California Art Association dues which allows her to send three art students' to the Crocker.
"I am hoping that next year these membership dues will be covered by the school budget so that we can provide more students with this opportunity," said Townsend. She would like ceramic and studio art students to also participate.
"One is a close up image of a praying mantis that I took on my camera," student Jasmine Thorne said. "And the other is a poster I made in Photoshop where I placed images that I took for my (AP portfolio) concentration."
Student Jasmine Norris submitted a portrait of a favorite model I shoot.
"I took that photo because I loved the blue color of her eyes and her facial expression," she said.
A reception and awards ceremony will be hosted at the Crocker Art Museum 1 p.m. to 3 p.m. Sunday, March 23. Awards will be presented at 1:45 p.m.
Admission is free with an event flier.