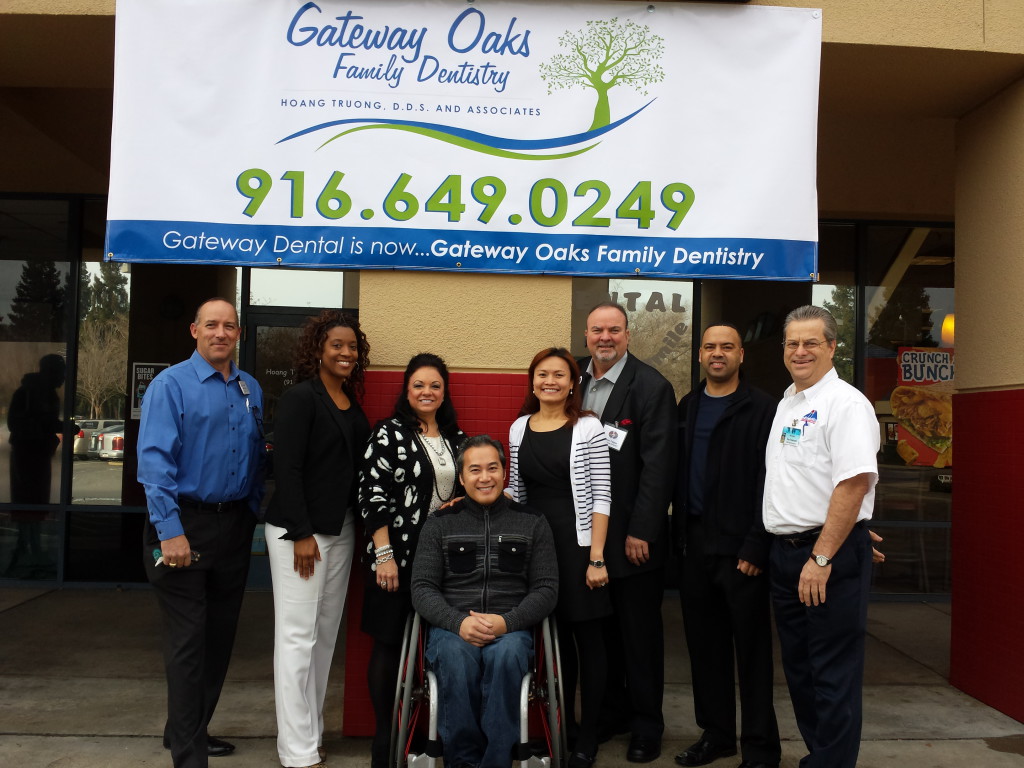 PHOTOS BY MARC LAVER
THE NATOMAS BUZZ | @natomasbuzz
A Natomas dental practice has gotten a new look – and a new name.
Gateway Dental is now operating as Gateway Oaks Family Dentistry.
The practice celebrated its new name, new logo, recent office remodel and additions to staff during a Natomas Chamber of Commerce morning business mixer and ribbon-cutting event held Wednesday, Feb. 12 at the south Natomas office.
A grand reopening event is in the works for spring.
Gateway Oaks Family Dentistry has added orthodontic and dental implant services to its practice. It is located at 2550 West El Camino Avenue, in Suite 9.