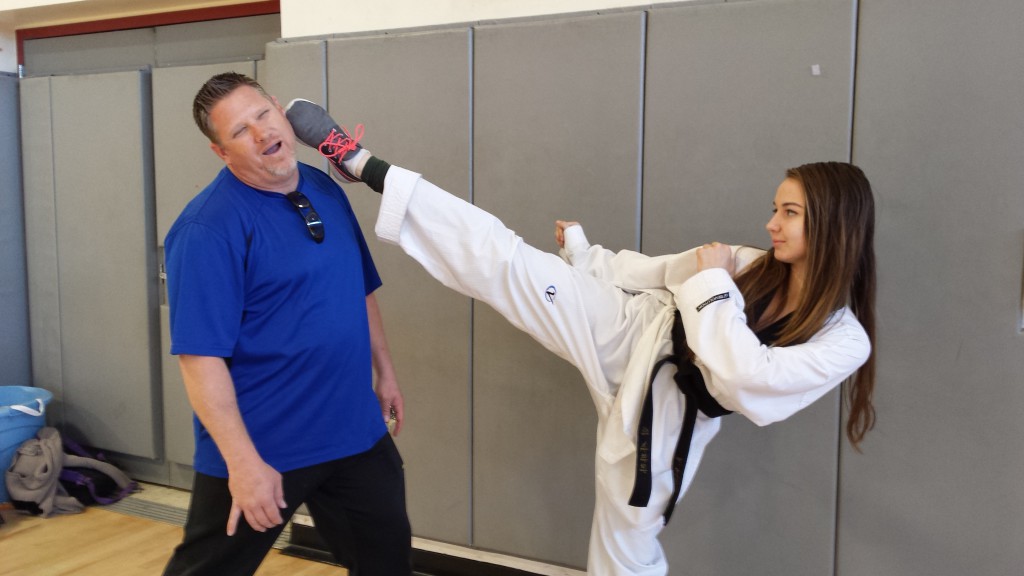 BY SUKHMAN REKHI, NP3 INTERN
THE NATOMAS BUZZ | @natomasbuzz
Angela Neeley, 15, is well on her way to the 2016 Summer Olympic Games in Rio de Janeiro.
Neeley, a junior at Natomas Pacific Pathways Prep High School, is a second-degree black belt in Taekwondo who recently placed third in the preliminary round of the team trials for the Youth Olympic Games being held in Nanjing, China this year.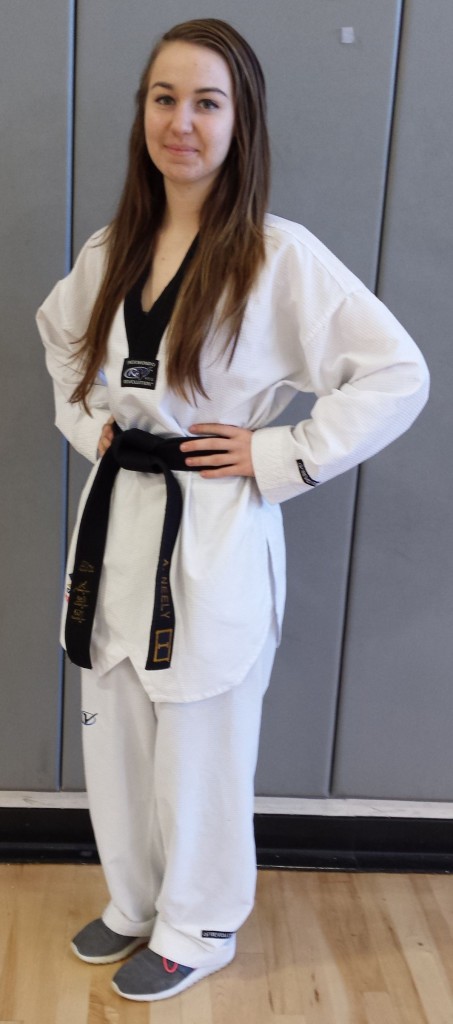 After advancing to the finals during the team trials, she took the silver medal and was also entered into the Junior World Championships in Taiwan. At the end of the contest, Neeley now has two more competitions to work toward in order to reach her goal of becoming an Olympian.
Neeley's biggest support is not just from her family, but also from her teachers and peers.
Heather Higgins, her advisory teacher said, "Angie's accomplishments are due to perseverance, competitiveness and hard work. She has and will do great things."
Neeley has been involved in the sport since she was 7 years old. She practices nearly every day for several hours in her backyard or at Manila Taekwondo in Union City with her brother.
Her friend, Miranda Bettencourt said, "It's one thing to strive for a black belt, but it's another to continue and achieve even more. And that's exactly what Angie has done."
Last year, Neeley won the UC Davis open in both the junior and senior divisions, fighting women up to 32 years of age. She is currently training to compete at the US open in February and has hopes of making the 2014 Pan-American team, representing the USA at the junior level. If she makes the team and continues on to the senior level in 2015, her goal of becoming an Olympian will be within reach.
"I just love the sport," said Neely, who is inspired by world champion Cheyenne Lewis. "I feel like a totally different person when I'm in the ring."
Aside from her athletic accomplishments, Neeley also maintains a 4.0 GPA and is a member of NP3's first ever National Honor Society.
After high school, Neeley has full hopes to continue her taekwondo career. She also plans on becoming an instructor for new students. With the combination of Mock Trial and her interests in law, she would also like to pursue political science in college.