THE NATOMAS BUZZ | @natomasbuzz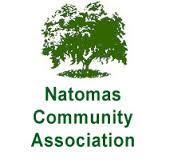 The Natomas Community Association seeks volunteers to serve on its board of directors.
Three board members – Linn Hom, Julio Lamas and David Von Aspern – were re-elected to their posts during a monthly meeting held Wednesday, Jan. 22, but the community group still has five vacant board spots.
For more than 30 years the Natomas Community Association partnered with city and county officials in planning and developing the Natomas community.
The group was formed in 1980 as a nonprofit meant to educate and involve area residents and business interests in the build out of the then newly-adopted South Natomas Community Plan area. By the late 1980s, it became involved in writing the soon-to-be-adopted North Natomas Community Plan.
The Natomas Community Association represents those living and working in the Natomas area – home to more than 100,000 residents and 2,500 local businesses. It is the only community group with representatives who reside in north, south and west Natomas neighborhoods.
To find out more about becoming a board member for the Natomas Community Association, call (916) 910-0750.
---
Visit the Natomas Community Association website at www.natomascommunity.org/.