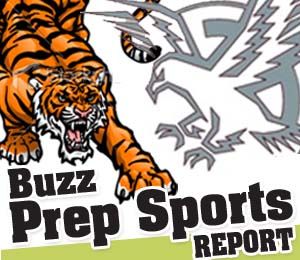 THE NATOMAS BUZZ | @natomasbuzz
Natomas-area high school athletes dominate the Tri-County Conference picks for the 2013 girls tennis season.
Inderkum High School student Eirene Granbille was named TCC girls tennis MVP, according to a list released Monday by TCC Commissioner Ray Gutierrez.
Inderkum tennis players Sharon Ng and Mauriana Stallworth were also selected as were Natomas High athletes Tejaswi Adhikari, Briana Curiel and Marissa Rosales.
Six athletes from four different high schools – Pioneer High, Woodland High, River Valley High and Yuba City High – round out the all-conference picks.
Final team standings are as follows:
Natomas High School – Conference Champion
Pioneer High School – Tie
Yuba City High School – Tie
Inderkum High School
River Valley High School
Woodland High School
The Lady Nighthawks will compete as Tri County Conference champions in team sections on Nov. 5 at Natomas High School. Super doubles will compete at individual sections on Nov. 8.