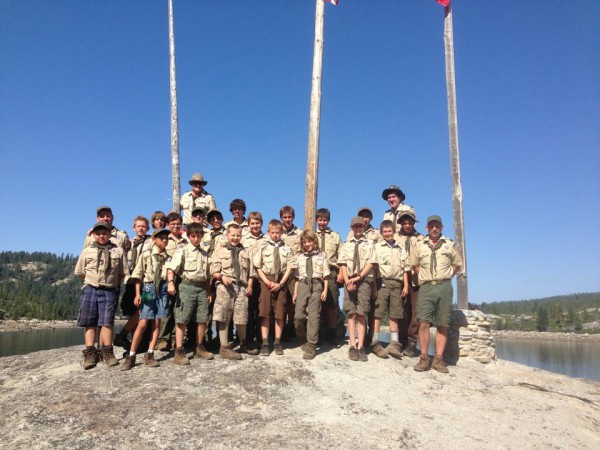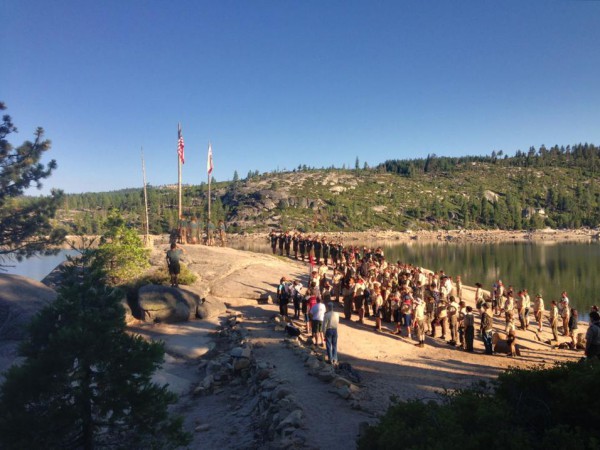 PHOTOS BY CHRIS McSWAIN
THE NATOMAS BUZZ | @natomasbuzz

Boy Scout Troop 447 returned home to Natomas this past weekend after spending six nights at Camp Winton.
Since the troop was founded, it has attended four different summer camps in as many years. This was the first time the troop went to Camp Winton, which is operated by the local Scout council, said Assistant Scoutmaster Chris McSwain.
"The lodge is right on the lake with the flag ceremonies held on a rocky peninsula with the lake on three sides," McSwain said. "The troop was assigned a campground that had great views of the lake especially as seen from the top of a large boulder in the middle of the campsite."
The weather was so good during the trip, the Troop 447 Scouts decided to pack up their tents a day early and spend their last night at camp sleeping under the stars. Even with all the scenic beauty, Scouts said their favorite part of camp was the staff, McSwain said.
Nineteen boys total went to the camp July 14-20. Camp Winton is located on the Lower Bear River Reservoir off of highway 88 in Amador County near Pioneer.