BY OJASWI ADHIKAR, NHS INTERN
THE NATOMAS BUZZ |@natomasbuzz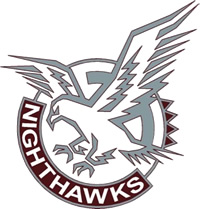 While most students are busy vacationing, Natomas High School seniors will already be fundraising for the upcoming school year.
The class of 2014 is scheduled to hold a car wash fundraiser 12 p.m. to 3 p.m. this Friday, July 26 at the Natomas High School soccer parking lot.
Car washes will cost $5 with all the proceeds going toward the senior class account.
The car wash is Nighthawk senior class tradition and has been held annually for three years. It is organized by the senior student council, but all 12th graders are invited to come and help out.
Funds raised during the carwash will be used for activities such as Senior Sunrise and the Senior Trip.
Natomas High School is located on 330l Fong Ranch Road. The soccer field parking lot is near the front of the school and faces Truxel Road.
---
For more information about events at Natomas High, please visit www.gonighthawks.com.