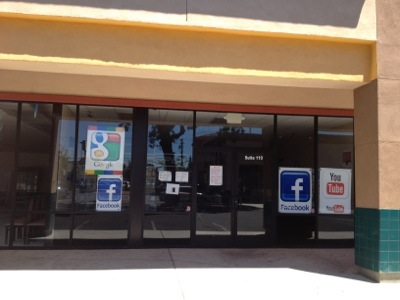 THE NATOMASBUZZ BUZZ | @natomasbuzz
The Sacramento Police Department and California Department of Justice Gambling Unit raided two internet gambling operations yesterday in North Sacramento.
Last month the Sacramento Police Department's Metro Unit received information of illegal gambling taking place at 2330 Northgate Blvd. and 3217 Marysville Blvd., said Lt. Norm Leong.
Officers investigated both locations and determined businesses advertised as Internet cafés were using computerized slot machines to conduct illegal-gambling operations, Leong said.
Yesterday, July 10, officers served search warrants at both addresses for illegal gambling. Leong said the operation resulted in the following:
• At 3217 Marysville Blvd. officers seized 15 computers, several hundreds of dollars, and arrested three individuals on narcotics-related charges.
• At 2330 Northgate Blvd. officers seized 20 computers, several thousands of dollars, and arrested one subject on a felony warrant.
This is the second illegal-gambling operation that has occurred at the same location on Northgate Blvd.
In June 2012, officers served a search warrant at this location for illegal gambling. The operator was arrested and the business was shut down.
Leong said the investigation into the both operations is ongoing and officers expect to make additional arrests.
This is the sixth Internet café within the City of Sacramento police has served search warrants on.