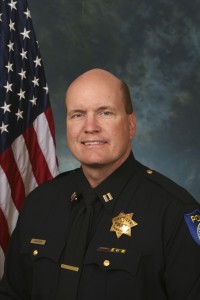 THE NATOMAS BUZZ | @natomasbuzz
"Any idea if anything is being done about the street racing/exhibitionism that seems to go on in the area on a nearly nightly basis? I heard a car (or maybe multiple cars) spinning their tires and taking off around midnight last night (July 27) and went out to look and saw at least 10-15 foreign and/or muscle cars driving by all at once…"
-Ryan Murphy via Facebook
Sacramento Police Lt. Norm Leong responds on behalf of Capt. Maccoun, who is out of town:
"Traffic concerns continue to be a major complaint we receive from the community. It is helpful to report the incidents when they are happening so that officers who are working at the time know when they are occurring. We know that the business area in the county near Northgate is still an area that people race around and that traffic often times spill over to the north Natomas community. We will monitor that area as time allows, but remember to call it in when you observe the activity occurring."
---
Capt. James Maccoun oversees the Sacramento Police Dept.'s north-area command, which includes Natomas. To submit your questions to Capt. Maccoun, send an email to [email protected] with "Ask Capt. Maccoun" in the subject line.