BY KALLIE PROVENCHER, INTERN
THE NATOMAS BUZZ | @natomasbuzz
South Natomas children and teens will soon have an updated clubhouse to hangout and participate in after-school activities.
The GreenHouse, a local nonprofit organization dedicated to serving underprivileged youth in the Gardenland-Northgate neighborhood, is renovating its clubhouse thanks to donations and help from volunteers.
Kacie Stratton, founder and former director of the organization, is hopeful the new clubhouse provide The GreenHouse with enough room to eliminate the waiting list for elementary-age children and will encourage more teens to get involved.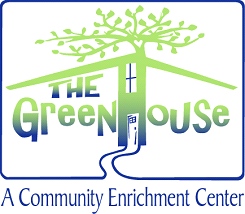 The program offers a place for kids grades K-12 grades to go during the week for help with homework, and has had positive changes on high school graduation rates in the 10 years since it opened.
"I hope kids continue to grow up at The GreenHouse and whatever their dreams are, to have them come true," said Stratton who relocated to Oakland earlier this year.
Brian Heller de Leon replaced Stratton on April 1 as executive director.
Heller de Leon has a Master's degree in theology. His love of children and interest in the community's ethnic diversity are just two of the reasons he took the position.
Stratton, who worked with Heller de Leon previously, said she knew he was a perfect match for The GreenHouse when he applied for the position.
Heller de Leon recently completed seminary, has worked with kids and families for seven years as a community organizer in the Sacramento area, and possesses the necessary skills for the position such as event planning and grant writing, Stratton said.
"He has a pastor's heart, he can love on the community and help people in tangible ways through The GreenHouse," Stratton said.
Heller de Leon said the organization focuses on community development by identifying issues and empowering people to make changes. The clubhouse renovation will allow them to expand their services.
"The GreenHouse is a bridge to a broader set of resources such tutors, summer camps and pathways to employment," Heller de Leon said.
Emily Mazzariello has worked for The GreenHouse for nine months and said Heller de Leon has an optimistic vision for The GreenHouse.
"He is a big dreamer," Mazzariello said.
The GreenHouse is located in an apartment complex in the Gardenland-Northgate neighborhood and helps recruit kids who walk by after school which results in a waiting list, Mazzariello said.
"The renovation is one step further in our ability to have more kids and volunteers," she said.
Alfredo "Chito" Rosado, a youth director at The GreenHouse for more than two years, said the kids have been involved in the renovation process. The youngsters have helped pick out paint colors and with painting.
"The renovation will make kids think there's something here that's theirs, it will encourage them to invite friends, even teens," he said.
Rosado also said the renovations will also show the community how serious the organization is about providing a place for local children to grow and learn, and that there can be something beautiful in the neighborhood.
"I'm looking forward to all the good changes going to take place," he said. "I'm excited for the future."
Rosado said the renovation has been funded by matching funds, donations and in-kind donations, including labor and materials. The GreenHouse received a matching donation of $15,000 and The National Association of Remodeling Industry (NARI) has donated materials and labor. The work is expected to be completed mid- July.
"It's a blessing, people have stepped up," he said, "People go to work during the day, then come here and work for free when they're tired, they're unsung heroes."
---
To learn more about The GreenHouse, visit the website at http://www.thegreenhousecenter.org/.