THE NATOMAS BUZZ | @natomasbuzz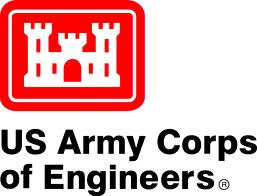 The U.S. Army Corps of Engineers Sacramento District is inviting the public to two outreach meetings this week to discuss upcoming American River levee work in north Sacramento, near the Natomas East Main Drainage Canal.
The first session is scheduled for 4-6 p.m. today, June 18 at the American River Flood Control District office, 165 Commerce Circle, in Sacramento. A meeting is also set for 4-6 p.m. on Thursday, June 20 at the Corps American River Parkway Foundation Office, 5700 Arden Way, in Sacramento.
Representatives from federal, state and local agencies will be available to answer questions about the construction method and associated construction activities scheduled to begin in July and continue through November.
The American River levee work is necessary to install 3,300 linear feet of seepage cutoff wall in the center of a levee section along the north bank of the American River, just east of its confluence with the Natomas East Main Drainage Canal. This section, referred to as NEMDC South, is trespassed by an assortment of buried utilities and complicated by land easement rights, an inactive railroad line and rights of entry.
The Corps built more than 20 miles of seepage cutoff walls into American River levees between 2000 and 2002. Areas where construction was complicated by encroachments such as power lines, bridges or utilities were set aside for later construction. Cutoff walls help prevent water from seeping through and underneath the levee as it flows from Folsom Dam to the Sacramento-San Joaquin River Delta.
Specific construction times will depend on a number of factors including weather and wildlife nesting.
---
The public is encouraged to contact the district's public affairs office with any questions: (916) 557-5100 or email questions to: [email protected].