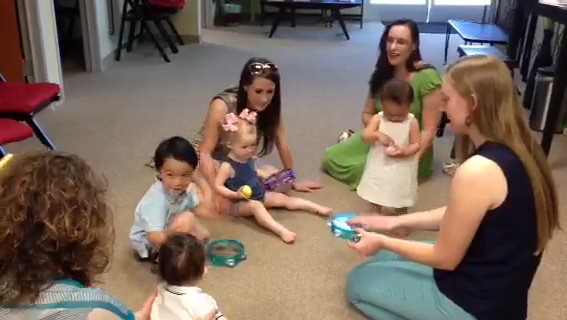 BY ROBYN EIFERTSEN
THE NATOMAS BUZZ | @natomasbuzz
Learning about music is truly available for the youngest at heart thanks to a new class now being offered for newborn babies up to 18-months-old at Natomas Music Square.
The Einstein Music for Babies class launched June 14. Its curriculum is designed to introduce playful, musical activities for baby while including the ever-popular baby pursuits such as wiggling fingers and toes and Peek-a-boo.
"I think music is important at any age," said Cindy Su, owner of the music school.
The class is offered Fridays from 1:30 to 2 p.m.
The key to engaging babies through music, Su said, is introducing them to rhythm by clapping and upon bouncing knee.
"It's repetitive for the parents, but kids like repetitive things," she said.
Budding baby musicians play with castanets, egg shakers, drums, tambourines and other instruments during the classes.
While in a group setting, the babies also get one-on-one attention, Su said.
"We sing a 'Hello' song to every baby that comes in (to the class)," said Su.
The new class follows on the heels of a popular Little Mozart class offered at the school for ages four to five-years-old and is Montessori inspired.
Parents may bring their infants to preview the class for free before signing up, Su said. Cost for the 15-week session is $100, Su said.